Episode 12 – Tom Szaky
Episode 12 – Tom Szaky of Terracycle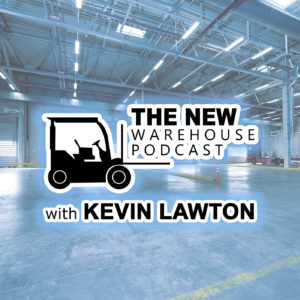 For episode 13 of The New Warehouse Podcast I had the pleasure to sit down with Tom Szaky, Founder and CEO of Terracycle. Terracycle's mission is to make the unrecyclable recyclable and through that mission they are making changes to the way we look at packaging and how packaging will be created and used in the future.
I wanted to talk to Tom because he recently authored the book The Future of Packaging: From Linear to Circular. The book is not only the first
book in The New Warehouse Virtual Book Club but also gives a great history and overview of packaging, where we are currently with packaging, where we need to be and how do we get there. As you know for the logistics and distribution industry, packaging is a big deal. It can make our jobs easier, help to protect and save dollars as well as giving a better experience to the end user.
You can jump right into the episode at the button below and then read more about what we discussed after the button.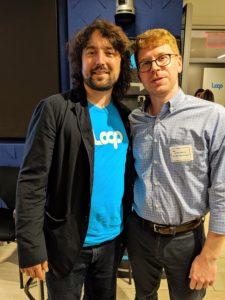 In addition to discussing Terracycle and Tom's book we got to talk more about Terracycle's brand new initiative Loop (I'm going on the record and saying this is a game changer right now). Loop takes the old model of the milk man and brings it to products we use in our every day lives. This changes the way we look at packaging completely. The manufacturer creates more durable, reusable packaging that goes direct to the consumer which the consumer then consumes what is inside and puts the packaging (no washing or cleaning needed) into a Loop tote which is then picked up by UPS (logistics!) and delivered back to a Terracycle managed facility for cleaning and prepping for the manufacture to reuse. The manufacturer then refills the product and it goes back out to the next consumer. Packaging must be built to be reused a minimum of 10 times in order to be considered for Loop but some packaging, like the new Haagen Dazs package, are being designed to last for 100 uses. One thing of note is that the packaging also looks amazing which makes you want to keep it around longer and put it on display.
Loop Launch
After the interview, I got invited to the launch of Loop at the World Economic Forum and it was an amazing experience. The launch started off with a great introduction from Tom and then a big announcement with Loop's first two retailers in the US (Loop already launched in France) Walgreen's and Kroger's. This is a huge win because these retailers have the presence to get Loop out through their prominent distribution channels to help it go mainstream. In addition, I got to experience the products firsthand and see the wide range of offerings they currently have (some photos below). They also had a panel made up of representatives from the World Economic Forum, Unilever, P&G, government, celebrities and more. What was great about the launch was hearing from all different arenas on how much Loop will not only change the way we think about packaging but how it will challenge manufacturers to make packaging that can be reusable. One thing that really stood out to me was how brands that are typically competitors are coming together to make this happen. Not only are they learning from each other but it is creating a challenge for them to be a part of the Loop platform just like their competition.
My Loop Experience
Loop launched this past Tuesday on May 21st and I signed up immediately because I was so excited after hearing about it from Tom and attending the official launch. The experience was incredibly easy to navigate through and get setup on their site. I selected a few items, of course I had to try the ice cream, and went to my cart and checked out. The prices were comparable to the store and the only addition was the deposit for the packaging which gets refunded when everything is returned.
I ordered late Thursday night and my Loop tote was on my porch Friday evening. I had been out so I was a bit concerned my ice cream might not be so frozen any more but inside the Loop tote it was packaged within special freezer packaging and it still had a nice frost on the outside of the beautiful stainless container. Everything else arrived safe and sound so I was very pleased. I cannot wait to consume everything so I can send it back and experience the return.
I will be posting more about my experience throughout the week on The New Warehouse Instagram as I am using the products. Be sure to stay tuned in!