Episode 23: John Geary of Glacier Computer
Episode 23 – John Geary of Glacier Computer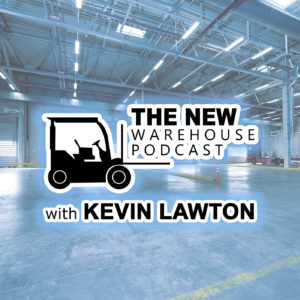 On Episode 23 of The New Warehouse podcast, I talk to John Geary, Co-Founder and Strategic Account Manager of Glacier Computer. John discusses his history in the computing space and how we have gotten to the rugged portability that we see in our industry today. We also discuss the move in the industry from Windows operating system to Android.
In this episode we learn about the different options for rugged computing in the warehouse and also what features should be considered when looking to purchase rugged computing products for your operation. With many options in the marketplace it is important to make the right decision instead of one that will end up costing you more down the road. One of the best points taken away from this episode is that you can just purchase a cheaper option but in the long run it will end up costing you more because it will be more damage prone and may suffer from lower performance due to the environment it will be in. With this being said, you will end up either replacing them more often or having to also have back up devices for when there is an issue with the ones being utilized.
Another great story that came out of this episode is how John actually got involved putting one of the first computers on a forklift. In the beginning of the episode you will hear this great example of someone looking at a continuous improvement project that really helped to change a lot for the industry in terms of portable computing.
Listen to the episode below and let us know what you think in the comments.
For more information on Glacier Computer head to their website or contact John Geary direct via email at johng@glaciercomputer.com