EP 42: An Interview with Robin Gregg of RoadSync
Episode 42 – Robin Gregg of RoadSync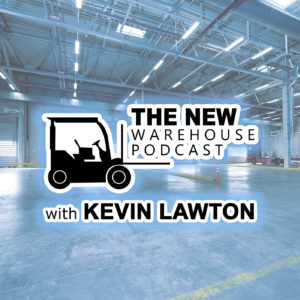 On this episode of the podcast I was joined by Robin Gregg who is the CEO of RoadSync. RoadSync provides mobile payment solutions for the logistics world. We discuss the company, how it works, the current start up environment in the logistics industry and potential customization of their platform.
For those in the logistics industry, you know that it can be frustrating at times when it comes to payment. Often times carriers utilize different forms of payment and there is additional work needed to get the money, create invoices and additional trips to the bank involved. With RoadSync this all goes away. It allows everything to be electronic similar to Square payment systems. A definite improvement allowing payments to be sent and received in under a minute.
Key Takeaways
RoadSync's ability to accept payments anytime, anywhere allows for more flexibility in your operation and reduced time in turning trucks.
Implementation of RoadSync only takes a few days so  you are able to see results quickly and with ease. Additionally, it only requires the platform to be present on one end so there is no complication with drivers.
Robin shared her insights on the current state of startups in the logistics space with plenty of positive insights. We both agree that it is a great time to be looking to introduce new technologies and new solutions to the industry as it continues to grow at a rapid rate.
On the platform there is also the ability to collect multiple sets of data like check in/check out times, who worked on what trucks and much more. Robin discusses how the platform can be customized for certain use cases dependent on the customer so there is potential to have more than one solution when adopting the platform.
Not only does it reduce the initial time taken to collect and accept payment, it reduces the back end time as well which can involve invoice checking, trips to the bank and overall paperwork handling. A true reduction in time consumption.
Listen to the episode below and let us know your thoughts in the comments.