EP 45: Battling Porch Pirates with David Fairnie of BSI
Episode 45 – Battling Porch Pirates with David Fairnie of BSI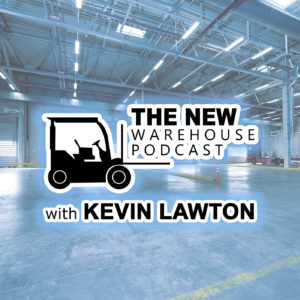 On this week's episode I connected with David Fairnie who is a Principal Consultant in Supply Chain Security for BSI. We discussed one of the biggest issues in supply chain security which is battling porch pirates.
BSI is the British Standards Institution and they are responsible for setting standards and best practices for many different industries including supply chain. David has a long background in supply chain security and is now involved with BSI by doing research on security and setting standards for how members of the supply chain community can improve security around the globe.
Key Takeaways
So what is a porch pirate? A porch pirate is a thief who steals a package from your porch. As David explains in our discussion, last mile delivery is becoming one of the biggest areas for the occurrence of theft in the supply chain. In fact, according to BSI 15% of all deliveries in urban areas do not reach the customer on the first attempt due to theft. With eCommerce continuing to grow this number will only rise.
As eCommerce volume continues to grow there are more points at which theft can occur. Due to the increased need for last mile delivery options to maintain service levels, we are seeing companies utilizing more freelance drivers and other avenues that are not necessarily vetted as well or have as much control by the company hiring them. This is leading to theft occurring at multiple points where product transfer is happening or potentially where these freelance drivers are stealing the items themselves or in a coordinated effort.
When it comes to combating this theft all stakeholders in the process are responsible. Currently, many companies are not taking serious steps to prevent the theft and the likely action is only coming after several customers have complained that they did not receive their package. There are many improvements that need to be made and David goes through how companies can start to take responsibility and put measures in place to prevent these thefts.
Listen to my discussion with David below to find out how you can begin to help combat these thefts.