EP 103: Swisslog at MODEX
Episode 103 – Swisslog at MODEX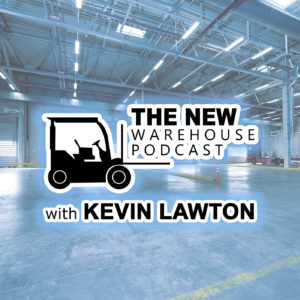 In this episode I was joined by Colman Roche of Swisslog at MODEX 2020. Colman is the VP of E-commerce and Retail Sales at Swisslog and we discussed Swisslog's business, what they were exhibiting at MODEX and what they are seeing customers asking for.
Key Takeaways
Swisslog helps to improve your logistical flow through automation. As an integrator they are most known for automating pallet moves through automated storage and retrieval systems (ASRS) but have also gotten into e-commerce as that market has exploded. They are the largest integrator of the AutoStore system which allows you to store small parts in a very compact space. Through automation the totes are brought to the proper area to be picked from. Colman explains how the transition and expansion has happened for Swisslog.
Owned by Kuka, Swisslog utilizes their robotic knowledge to help expand and better utilize their offerings. While Kuka is mostly known for large robotic arm applications they also have a line of smaller arms which Swisslog utilizes in their solutions. In the discussion we talk about a small robotic arm can be combined with the AutoStore to perform the pick from the tote which allows the picking process to be fully automated from retrieval to actual pick.
Swisslog's main focus is on making a lot happen in a little space. Looking at most of their solutions they try to condense as much inventory into as little space as possible which allows for better space utilization and efficiency. Through automation and retrieval systems they are able to do this and keep very narrow spaces in between pallets. Even in their Kiva like robot they are able to pack in more product and have it delivered to the picker. This allows for the picker to get more accomplished on just one robot which can increase throughput.
Colman reiterates what I saw and what many told me at MODEX was that the marketplace is looking for flexibility. We discuss how flexibility can make a large difference for operations so that they can get the best solutions for their needs. The AutoStore has a lot of flexibility in design by being able to work within an existing space and it can also be implemented with no shut down in operation. This is huge because you can utilize a space that may be awkwardly shaped or not convenient to utilize otherwise.
Listen to and watch the episode below. Let us know your thoughts in the comments.