EP 128: ProGlove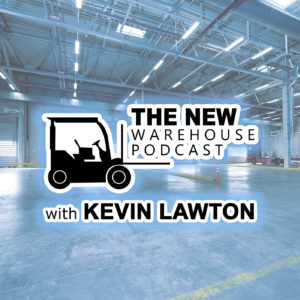 On this episode I got a chance to speak with Tracy Hansen of ProGlove. Tracy is the President, North America & Global CMO at ProGlove. We discuss ProGlove's solution, disruptive innovation and industry 4.0.
Key Takeaways
ProGlove is a German based engineering company that is taking a human-centric approach to innovation and shaping the future of smart wearables for industry 4.0. Their newest glove system is a lightweight hand wrap that carries not only the scanner for scanning items for picks and other tasks but also has a display built in. This is different in comparison to other wearables where you see the display on your wrist and the scanner is typically a ring scanner on your finger. This puts everything in one place for better comfort and visibility as well.
One of the major benefits of ProGlove's scanning devices is the freedom that it gives to the worker. Tracy has a great example where she asks the question can you do a cart wheel with your current solution. In most cases, you probably cannot but the freedom that ProGlove gives your hands allows you to do so much more. Due to this freedom your productivity will increase because you will pick up valuable seconds on every pick that are typically spent picking up, checking or manipulating a handheld device in some way.
From a safety perspective, ProGlove also gives users better peace of mind by allowing them to have their hands free to lift properly and also hold on to things as necessary. Additionally, Tracy explains a new feature that they have rolled out that helps to keep social distancing in place in the workplace. The unit can sense where other units are so that it will give the user a notification when they get too close to someone else. The device omits a buzz that allows the user and those around to know that they are violating social distancing protocols. The weight of the device also helps to reduce the stress on the worker from doing repetitive motions which helps to reduce potential strain injuries.
Tracy and I discuss how the transformation of the industry has been so rapid over the last few years with automation and digitizing many processes, however, humans are still very much a necessity. We discuss how even though so many things are advancing in robotics and industry 4.0 but there is still a need for the human workforce. Tracy makes some really great points about how automation and robotics need to be human-centric to allow humans to be more capable and more effective at their jobs.
Listen to the episode below and let us know your thoughts in the comments.