EP 257: JLT Mobile Computers
Episode 257 – JLT Mobile Computers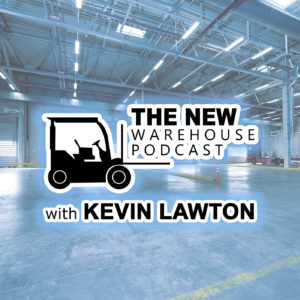 On this episode I was joined by the US Regional Sales Director at JLT Mobile Computers, Glenn Lundgren. JLT Mobile Computers is focused on bringing rugged mobile computers to multiple industries including the warehousing industry. We discuss rugged devices, what to consider when looking for new devices and why try before you buy is the slogan to live by when replacing devices.
Key Takeaways
JLT Mobile Computers has been offering customized mobile computer solutions since 1994 and is currently the largest computer manufacturer in Sweden. They are focused on rugged devices as Glenn expresses their belief that rugged devices are a must in the harsh environments that their customers work in. We discuss what qualifies these devices to be rugged and to see a rugged device in the warehouse it actually goes through the same qualifications that would be needed in order for it to perform in a military setting. This ensures that the device will not be impacted by dust, extreme temperatures or water penetration.
When it comes to upgrading equipment or putting new equipment in place you want to ensure that you are making the best choice as you will most likely have to utilize that equipment for multiple years to come. Glenn shares some insights on why it is important to truly understand your needs while you are searching for the right equipment. He discusses the importance of getting all parties involved and making sure that the device fits into both the physical and systemic needs of the operation. It is also important to understand how the device does in your specific environment which leads us to the discussion on try before you by.
Try before you buy is a concept that JLT Mobile Computer lives by because they believe that their customers cannot make the right decision without trying their equipment first. They want the customer to get what is right for them and not just to sell any device the customer is interested in. Setting up a proper demo includes having all parties involved and sharing what your expectations of your next device are with JLT. Then the most important part is actually trying the device with your team on the floor. When they are utilizing it you want to get as much feedback as possible and then have your solution provider make adjustments. This is also a great way to find out if your service provider is going to be willing to work with you through different issues.
Listen to the episode below and leave your thoughts in the comments.