EP 47 – All Things MODEX 2020 with Greg Baer
Episode 47 – All Things MODEX 2020 with Greg Baer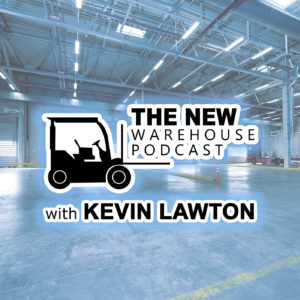 On this week's episode I got the chance to connect with Greg Baer who is the Director of Sales at MHI. We got the chance to discuss MODEX 2020 which is coming up in just a month from now starting on March 9th. He gave us the scoop on everything there is to know about MODEX and also gave us some insight as to MHI, which is the organization putting on the event. You may remember last year's series around ProMat and the episode leading up to ProMat. MODEX is from the same organizers so you know it's going to be good! I am especially excited this year because we will be podcasting from the floor in our own booth so be sure to stop by #4194.
What is MHI?
MHI is the largest material handling, logistics and supply chain association in the United States. Along with putting on ProMat and MODEX they also provide education, networking and solution sourcing. It is a membership based association but their events are mostly free to attend including MODEX and ProMat. They provide value to those involved by keeping industry trends and insights readily accessible not only through their events but also through their email newsletters and social media channels. For students, they offer scholarships that can be incredibly beneficial to furthering your education in the supply chain field. If you are a student be sure to check out at student days at MODEX.
MODEX Details
When: March 9-12
Time: March 9-11 will be open from 10AM-5PM and the 12th is open 10AM-3PM
Where: Atlanta's Georgia World Congress Center
Cost: FREE! That's right it is completely free to attend
Education at MODEX
Not only is MODEX a great place to see 950 different exhibitors and what solutions they have to offer for the industry, it is a great place to increase your knowledge of the industry. With 150 educational seminars included with attendance there are plenty of opportunities to learn. There are also some great keynotes that will include Nikki Haley, Tan Le, George W. Prest and Peyton & Archie Manning. I have highlighted some of the educational sessions that caught my eye below. For a full list head here.
Why Attend?
MODEX is a great opportunity to see what is happening and what is up next for our industry. A lot of the big names from our industry will be exhibiting but there are also a lot of the upcoming names as well. In the speed at which technology is now rapidly developing in our industry, any company could have the next big solution for you. It is important to stay up to date on these technologies and trends especially as demands for service levels increase. Not only can you see these technologies in action but you can learn from them in the many educational sessions highlighted above.
Episode 47
Check out the episode below and let us know in the comments what you are looking forward to at MODEX 2020.
For more information on MODEX 2020 go here.
To connect with Greg you can find him on LinkedIn here.
Be sure to stay tuned to The New Warehouse's social media channels for more information as we approach MODEX.
Connect with The New Warehouse at MODEX 2020!
The New Warehouse will be have a booth on the show floor where we will be conducting interviews and getting a chance to connect with attendees to discuss their thoughts on the industry. If you are interested in being a part of an interview please sign up here.