EP 48 – Design and Innovation at Zebra Technologies
Episode 48 – Design and Innovation at Zebra Technologies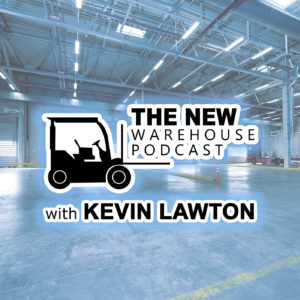 On this week's episode I am sharing some audio that I recorded while getting a tour of Zebra Technology's Design and Innovation center at their Holtsville, NY location. Curt Croley, who is the Senior Director of Innovation & Design at Zebra, walked me through the center (which is his playground) and gave a lot of great insights on how they look at developing and improving their solutions. One thing you will notice is that Curt loves his job which I believe is one of the key drivers as to why their solutions are developing so well.
Continuous Improvement
The greatest thing that I took away from seeing this part of Zebra and spending time with Curt was that they are continuously improving in so many different ways. It was really incredible to see the solutions they are thinking of and how the ideas actually come up. They truly listen to the customer and then create solutions based off feedback or what they see in the field.
An example of this is the charging rack that they created for operations using a high number of devices. This was created from seeing customer's elaborate setups to organize their chargers and devices. The realization was that customers were spending a lot of money to create these custom setups and the Zebra team thought they could make them for cheaper which they did. Utilizing server racks as a base they were able to create a very efficient, organized and visually appealing setup for customers to put all of their devices in for charging.
From the Gridiron to the Warehouse?
One of the most interesting things on my visit was the discussion regarding Next Gen Stats. If you are familiar with the NFL, then you have probably seen Next Gen Stats being discussed. Zebra Technologies powers this platform which gives incredibly detailed stats on players. It works through sensors that are placed on the shoulder pads of players and also in the ball. With this information they are able to provide coaches with stats that can help them determine when a player needs to rest and much more.
Now, I want you to think about applying this technology to the warehouse. With the ability to get positioning of an employee (players), managers (coaches) are able to get more data regarding where the employee is and how they are moving. Gathering all of this data can allow you to determine very detailed things to maximize productivity. For example, you can make decisions on when to have breaks due to certain periods of low productivity where workers might be getting fatigued or you can determine where you might experience a lot of congestion that slows down workers throughout the day.
The possibilities of what Zebra is bringing to the table are truly becoming endless and will only make our operations smarter and more efficient as they reach their true potential. With the previously discussed HD4000 being one of these examples where it will start out as a solution to improve the worker's experience and grow into utilization of the worker's vision to capture more data as they work.
Listen to the episode below and be sure to lookout for special coverage of the HD4000 coming soon.