EP 49 – Mindfulness in Supply Chain
Episode 49 – Mindfulness in Supply Chain with Chantelle Fitzgerald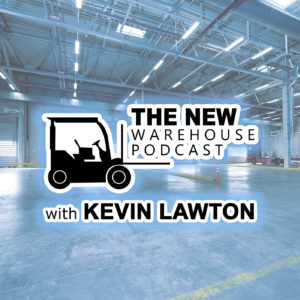 On this week's episode I was joined by Chantelle Fitzgerald of Mindset Strategies. She focuses on coaching and training to help develop better leaders through teaching mindfulness and emotional intelligence. These are two concepts that are starting to becoming more talked about in the business world and in the overall conversation of what effective traits leaders need. I sat down with her to discuss the overall concepts and then how we can apply these to management and leadership positions within the distribution and logistics space.
Mindfulness & Emotional Intelligence Takeaways
Mindfulness is key to starting to develop your self awareness and increase your emotional intelligence. This is focusing on the present and allowing yourself to take a pause before reacting.
Bringing mindfulness into play is a small investment of time that is as simple as a 3 breath pause. Chantelle demonstrates this on the show and you can get a very easy concept on how to pause before reacting.
One of Chantelle's classes is the power of the pause which consists of the above thinking and can be applied in many situations. We discuss different examples like the high stress or high pressure environment of a distribution center. The benefits of pausing before reacting are approaching a situation with more consciousness and allowing yourself to make the best decision instead of a decision just to make a decision which can often lead to more stress in the future.
Emotional intelligence is something that can have a trickle down effect. If you are demonstrating a lack of emotional intelligence then your reactions can be abrasive and potentially harmful to your operation. Reacting in a poor way can make your employees feel negatively towards you which can make accomplishing goals more difficult.
Chantelle makes a big case for practicing meditation. She describes how meditation can help to train your brain to be present and take that pause. While meditation may seem like a big undertaking, her example of the simple 3 breath pause is a form of meditation. She also suggests multiple apps with Insight Timer being her favorite.
You can listen to the episode below and you can also see me on her show here. Do you meditate? Let us know in the comments.