EP 63: ProShip at MODEX 2020
Episode 63 – ProShip at MODEX 2020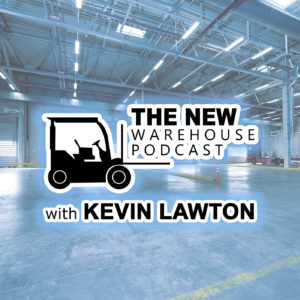 On this episode, I am joined by Justin Cramer of ProShip at MODEX 2020. Justin is the co-founder of ProShip and currently heads up their sales engineering department. ProShip is an automated multi-carrier shipping software that helps you to stay carrier compliant, ship faster and optimize costs. We discuss what ProShip is, how it works, the benefits and also how ProShip was founded.
Key Takeaways
ProShip multi-carrier shipping software comes into play after your WMS and will select the proper mode of transport based on classification of items, compliance with carriers and also based on the best cost. This allows your operation to run more efficiently because there is no stop to make a decision for this. The software makes the decision for you and not only decides how to ship it but also helps to optimize on cost so that you get the best rate for the service needed. This is big as many different shipping options can have many different varying rates. Streamlining this can really help you to save on cost especially if you are shipping high volumes.
Justin also explains to us the ability of their software to stay up to date with current shipping restrictions or rules to keep you from being penalized by carriers. Since the software is automated, it will automatically start to shift shipments for these cases. This is a big win for large shippers who can easily get close to certain carriers quotas.
On the omnichannel fulfillment side, ProShip recognizes that many companies are now recognizing there are multiple channels to fulfill their orders from including their retail stores. Working with the different systems that are in your stack, ProShip is able to recognize where the opportunity to ship is and can shift based on where orders are at and also what is the best option to get the order out. What I like best about what Justin discusses here is that he says the system does not need to have a call out to the user because it is delivering the right answer or in this case the right label to you. Not having to look for a call out and take action yourself is a huge time saver and something that cannot get lost in the shuffle.
When it comes to service levels, Justin explains how they can help improve on this as well. Automatically optimizing the best mode to ship allows for the best service level possible on each order. In the episode, you will hear Justin discuss a very impressive example of how they were able to help Kohl's reduce their overall service level by half a day. If you think about the scale of orders and shipments that Kohl's does that is a huge gain.
For additional industry news, the ProShip blogs also updates very frequently and can be found here.
Check out the episode below and let us know your thoughts in the comments.