EP 66: Taylor-Dunn at MODEX 2020
Episode 66 – Taylor-Dunn at MODEX 2020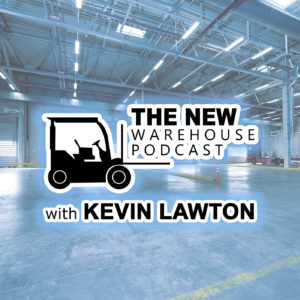 On this episode I am joined by Aaron Stegemann who is the Director of Commercial Sales at Polaris Industries. We discuss the Taylor-Dunn side of the Polaris business and their new tow tractor the TT-416.
Key Takeaways
Polaris has been a big name in the off road vehicle industry for many years. Originally founded when they created snowmobiles to get through the snow in Minnesota. They acquired Taylor-Dunn which allowed them to have a product offering for the commercial industrial space. As Aaron says, Polaris focuses on moving people.
The big highlight of MODEX 2020 for Taylor-Dunn was the debut of the TT-416 which is their latest tow tractor model. What I like the most about the innovation in this model is that they worked closely with some of their customers to really understand what their pain points were and what issues they had been dealing with when it came to their existing tow tractors.
One of the big issues addressed by the TT-416 is the comfort level of the operator. In tackling this issue they set out to deliver the most ergonomic tow tractor in its class. This was accomplished by enlarging the operator compartment for added comfort and adding both front and rear suspension for a more comfortable ride. Addressing the comfort level of the operator allows for better productivity and efficiency as fatigue and strain are less likely to occur with a more comfortable work setting.
What I like best about this is how they listened to their customers and delivered on what they were saying. As you will hear Aaron say the early reactions to the new model were disbelief in how comfortable it actually is. This is very important to keep your employees going and keeping productivity high.
Listen to and watch the discussion below to hear more.