EP 65: Pallet Alliance at MODEX 2020
Episode 65 – Pallet Alliance at MODEX 2020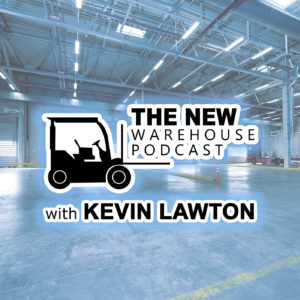 On this episode, I was joined by Tyson Steffens of The Pallet Alliance at MODEX 2020. Tyson is the Principal at The Pallet Alliance and talks to me about the necessity of warehousing, pallets! We discuss what pallet alliance does including audits, sourcing and their smart IoT enabled pallet, the IntelliPallet.
Key Takeaways
The Pallet Alliance provides a tailored pallet program for your company. They go very in depth in auditing your current pallet usage to determine the best way for your pallet program to operate. This includes looking at the actual pallets you are using and how you are using them, how they are being sourced and how they are being retained and retrieved if needed.
Through their audit they are able to determine if there are custom pallets that would better suit your needs and help to improve your process. Their vast network of pallet suppliers allows them to design and create any pallet that could help to better your operation. This helps to make sure that your product is stored in the best possible way, prevents damage to product if a standard pallet is not large enough for your product and helps to ensure it is shipped properly with the exact footprint needed.
One of the great things about The Pallet Alliance is that they become your one point of contact for pallets. Often times operations will have a few suppliers for pallets and they need to remain in touch with them just in case the other one cannot deliver or supply enough on time. Having The Pallet Alliance as your one point of contact allows you to not worry about sourcing your pallets as they can tap into their extensive network and get you what you need when you need it. Basically, you get The Pallet Alliance to run your pallet program and you never really have to worry about pallets again.
Their biggest innovation is the IntelliPallet which is an IoT (Internet of Things) enabled smart pallet. Yes, this is a regular wooden pallet that is now connected to your network! To me, this is really a huge innovation because it has so many different possibilities of how it can be used. When connected you now have the ability to track the pallet and essentially track anything that is on it. It also allows for the ability to track things like extreme movement for possible damage, humidity and temperature. From an inventory control and loss prevention perspective you can also figure out where that pallet is in your facility or outside of your facility depending on what type of tagging you have. The other important aspect is that if you invest in custom pallets and need to retrieve them or bring them back to your facility you can now track where these assets are located. IntelliPallet is really an amazing technology and I am excited to see how it grows.
Watch and listen to the episode below. Let us know in the comments what your pallet program currently looks like.