EP 73: Inspekto at MODEX 2020
Episode 73 – Inspekto at MODEX 2020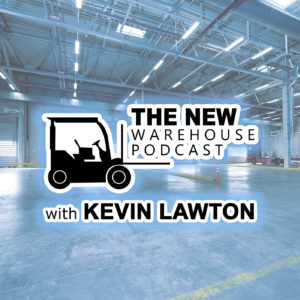 On this episode I was joined by Harel Boren who is the CEO and Co-Founder of Inspekto. Inspekto uses machine learning to do quality checks and brings a plug and play setup to the industry. Harel and I spoke at MODEX via video chat while he was about 12,000 miles away due to COVID-19 regulations just beginning at that time. It was a great discussion and a really interesting product.
Key Takeaways
While machine vision has been utilized for inspections for a little bit, what has been missing is a plug and play application. That is where Inspekto comes into the industry. They provide an application that can easily be setup in your operation without the need of integrators or other assistance. Harel discusses how vision systems like this have typically been for projects involving integrators but Inspekto saw the gap in the market and has been able to change that notion with their solution, the S70.
I was able to try out the system in their booth at MODEX and see just how effectively their system works. The system was very simple and took up just a small footprint. When they explained how to set it up and how it arrives I was really amazed at how simple the setup was. In just 30-45 minutes you can be setup with the system and it only takes about 30 captures for the system to learn the item.
The great thing about the system is the use of machine vision that continues to learn the items it is seeing. As it learns it quickly catches any defects in the item. It was incredibly interesting to see in the beginning of the show how they were setting up the systems and having it learn the demo items and then to see it recognize just a little bit later defects in the items that it had learned. Definitely a great system to help with increasing QA checks and address labor shortages.
Listen to the episode below and also take a look at the video showing how the Inspekto S70 learns new items.