EP 84: Business in a Post COVID-19 World
Episode 84 – Business in a Post COVID-19 World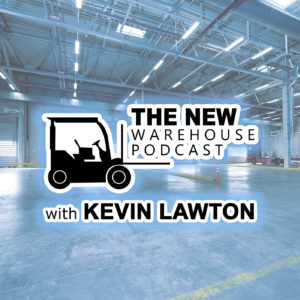 On this episode, I am joined by Dave Baiocchi who is the President and Owner of Resonant Dealer Services. Dave joins me for our second installment of the Material Handling Wholesaler partnership as we discuss the July 2020 cover story, written by him, entitled "Business in a Post COVID-19 World." We discuss Dave's extensive background in the forklift dealer industry, how things have changed in the industry and what the future may look like after the pandemic.
Dave's Background
Dave is not only the President and Owner of Resonant Dealer Services but he is the Aftermarket Columnist at Material Handling Wholesaler bringing his 37 years of experience to the magazine. He started out selling powered industrial trucks and eventually moved on to owning his own dealerships which gave him the opportunity to find some shortcomings of the business to improve upon. As a dealer he was able to figure out how to make his employees who were going out on calls to be able to quote, close and complete when on site. Through doing this he was able to create a consulting business where he now helps other dealers increase and standardize their service offerings resulting in more business.
Key Takeaways
Every industry is now trying to figure out how to do business in a safe way and that includes the forklift industry. With forklift salespeople and service individuals typically traveling to the customer, they are coming in contact with a lot of people. Due to this contact, they need to take extra precaution to ensure they are sanitizing properly and wearing the correct PPE. Dave discusses how they can go about doing this.
Dave helps businesses on the dealer side but there are also a lot of great takeaways from this episode for the customer side. Dealers should be taking the precautions and as a customer you should be expecting it. Having an open communication with your service providers about your facility's requirements is a great way to ensure there are no service delays due to individuals coming on site and then not being able to enter because they are not properly prepared.
In the article and on the podcast episode Dave also brings up an interesting point about what the future may hold regarding certain types of certifications for individuals. He suggests this could include identifying individuals who are immune to the virus and can not be effected which would allow customers to feel more comfortable with them as their tech or help to reduce certain precautions for those individuals resulting in increased efficiency. This is definitely a thought provoking idea of how we can navigate more tracking of individuals who may have been in contact or are at a higher risk so the right precautions can be taken with the necessary individuals.
One of the big takeaways from our conversation and Dave's article is the idea of companies needing to be socially responsible when dealing with the virus. We discuss the obligation that companies should have in disclosing when their employees may have tested positive. This includes tracing and tracking back to where that employee may have come in contact with different individuals during their site visits. Having a program for this situation in place can go a long way in helping to strengthen and maintain your reputation.
Listen to the episode below and let us know what you think business may be like in a post COVID-19 world in the comments.