EP 83: Manhattan Associates at MODEX
Episode 83 – Manhattan Associates at MODEX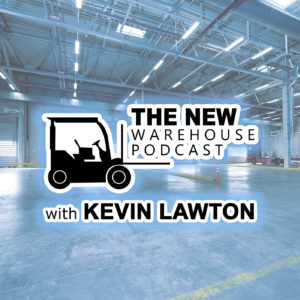 On this episode, I connected with Adam Kline of Manhattan Associates at MODEX 2020. Adam is the Senior Director of Product Management for Manhattan and has been with the company for over 23 years. We discuss how Manhattan is working to ensure that the integration of multiple automation providers is easy for companies to tackle.
Key Takeaways
Manhattan Associates is incredibly prevalent within our industry as you may be familiar. They offer a large portfolio of systems to allow your operation to function more efficiently and track what is going on in your operation. Manhattan's main offering is their warehouse management system (WMS) but they also have solutions that help to enhance your overall business from point of sale to transportation management.
Adam discusses what he believes to be some of the driving factors behind what makes Manhattan Associates such a big choice and what the differences are from other companies. One of the big factors that he discusses is the background of their talent as they are individuals who come from the environments that Manhattan is servicing. Additionally, they are big on listening to their customers and this helps to give them chances to improve their customer experience and make modifications to their programs in order to better service all customers.
As you have heard on some of the other MODEX episodes, one of the big themes at MODEX was partnerships and flexibility. Manhattan is working to make sure that their platform can easily integrate with all of the new automation that is out there. They had featured multiple robotics solutions including Locus in their booth in order to highlight how they are working together with these companies. Adam discusses how they are putting things in place so that when companies are looking to upgrade their infrastructure they will not have difficulty integrating with their system. This is incredibly important as operations are adopting new innovations that need to all function together to have the best impact.
One of the big things to tackle when starting to automate your operation is how to get everything to work together and communicate. Manhattan has worked on their warehouse execution system (WES) to allow multiple automation solutions from different providers to work together in synergy with no issues. This is huge as it does not limit you from the different solutions you can use and gives you ultimate flexibility which is the key to a successful operation and implementation.
Listen to the episode below and let us know your thoughts in the comments.