EP 96: Twinlode Automation at MODEX
Episode 96 – Twinlode Automation at MODEX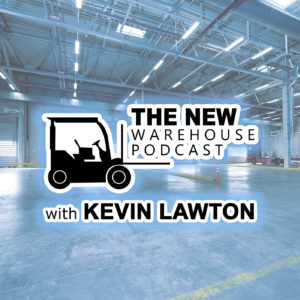 On this episode I was joined by Richard Kooistra of Twinlode Automation at MODEX 2020. Richard is the VP of Automation at Twinlode and talked to me about Twinlode's offerings as an integrator, their partnership with Koerber and what's happening in automation.
Key Takeaways
Twinlode Automation is an integrator in the material handling industry that helps put together the most complete and total storage solutions for your warehouse management. They work with best in class to help find what best suits your needs so that you can have the most efficient operation as possible. At MODEX they had just recently announced their partnership with Koerber to start distributing their products and expanding their offerings even more.
The partnership with Koerber allows them to offer a vertically integrated system that encompasses everything from cranes to the warehouse control system. Twinlode Automation is the North American distributor so it allows Koerber to expand their footprint in North America and also helps to expand on Twinlode's offerings. As Richard discusses, Koerber recently acquired multiple companies to expand on their supply chain offerings including High Jump.
Since Richard is the VP of Automation and he is from Twinlode Automation, of course, I asked him about what is going on with automation. Richard talks about the partnerships and collaborations that have become so prevalent in the space. These announcements were in high volume at MODEX this year as many companies were partnering with each other. We discuss how there are many companies coming to the industry with lots of technology but not necessarily the industry background or  bandwidth to take their solution to the point of making an impact. That is where the partnerships become key to getting these technologies to the masses and making sure they can work with other solutions without issue.
Listen to and watch the episode below. Let us know your thoughts in the comments.