EP 97: Universal Robots
Episode 97 – Universal Robots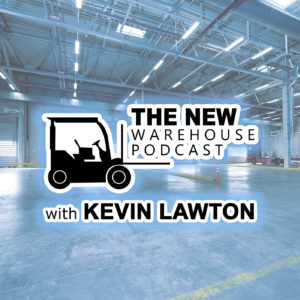 On this episode I had the chance to talk to Joe Campbell of Universal Robots. He is the Senior Manager, Strategic Marketing & Applications Development and we discussed the multiple partnerships that Universal Robots is involved in, their background and the UR Academy. You may remember my previous conversation with Joe at ProMat last year.
Key Takeaways
Universal Robots was founded in Denmark and their focus has been to create a revolutionary class of robots called collaborative robots. The idea behind this is to create a series of robots that can work side by side with humans. Currently they have approximately 50% of the market share for collaborative robots and their idea to set out to create this series has pushed them to be number one in the industry.
One of the big strengths of Universal Robots has been their ability to create meaningful partnerships with different companies. Through their program UR+ they have been able to get a lot of additional partnerships that have been able to expand the abilities and uses of their robots. Joe likens this program to the app store where companies can build out these different accessories and programs to expand the capabilities of their robots. This led to their most recent announcement of creating partnerships that provide accessory kits to go with the robots for certain capabilities.
A specific partnership that we discuss is the Cross Palletron which utilizes the Universal Robot platform to palletize and depalletize boxes. As you will hear me discuss, this is a great solution for operations that are constantly adjusting lines and do not want to take up a headcount with just one person palletizing boxes. For me, this is a great example of a flexible solution to help streamline a kitting operation where you are constantly changing what you are working on.
From the time I have started this podcast, I have talked to many people within the industry and many that deal with robotics in our industry. One big discussion point has been the idea that robots will take over jobs but for many the belief is that it will elevate jobs. Universal Robots is taking on this point through their UR Academy which is a free education tool to help individuals understand how to work with their robots and build their robotics knowledge. As of this recording they have had over 90,000 people take the training which is an astounding number. Joe discusses a great case study where their was a labor shortage that caused a company to need to automate. The owner of the company had all of his current employees take the UR Academy training and the one that was able to demonstrate they had learned the most became their on site robotics expert. Best of all it's free!
Listen to the episode below and let us know what you think about robots in the comments.