EP 107: Veryable On Demand Labor
Episode 107 – Veryable On Demand Labor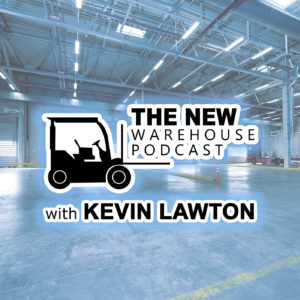 On this episode I was joined by Mike Kinder who is the Co-Founder and CEO at Veryable. At Veryable they are looking at the future of on-demand labor. Mike and I discuss the Veryable model, the labor market during COVID-19 and how industry 4.0 will impact the labor market.
Key Takeaways
Veryable helps to solve an operational problem of a need for flexibility on staffing. They are able to cut out the middle person in a way by giving operations direct access to candidates so they can bring them in as needed and reduce on lag time with administrative tasks in between. On their platform you can go on and see who is available right at that moment. On the worker's side it also allows them to go on and adjust their availability or what their qualifications are to give them flexibility on picking up work.
As we look at the labor market during the pandemic, we have to look back at how tight the labor market was going into the pandemic. What Mike discusses is how the goal was to find out how to bring in more people into the manufacturing and operations space. However, as the pandemic started to develop he has seen a lot of companies cutting back but also figuring out how to consolidate to reduce the amount of resources needed. As we have gone further through the pandemic there has been a need for on demand workers as companies experience spikes of business for short periods of time.
Mike has an extensive background in manufacturing and operations so I asked him his thoughts on Industry 4.0 and its role in labor. I think this is an interesting discussion because much of Industry 4.0 is designed to move away from the dependency of workers. However, Mike raises some interesting points on how there are things happening or things that need to happen to help enable workers and potentially increase jobs for them. He also helps to give a better perspective on what Industry 4.0 is and how too many things are getting put under this umbrella.
Listen to the episode below and let us know what you think of the Veryable concept.