EP 117: NetSuite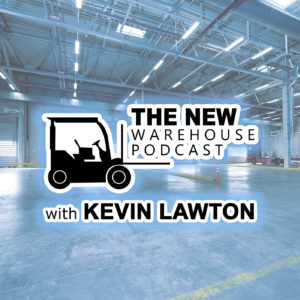 On this episode I was joined by Ranga Bodla of NetSuite. Ranga is the VP of Field Engagement and Marketing for NetSuite which is an Oracle business unit. We discuss NetSuite, supply chain impacts from COVID and the idea of reshoring.
Key Takeaways
NetSuite is a robust software platform that can manage many aspects of the business from financials to CRM and of course supply chain. Ranga gives a brief overview of how NetSuite is able to track product through the entire supply chain in real time and how the size of the businesses that are using NetSuite are very broad. He mentions how the capabilities are suitable for even just a company starting out with a few people who need flexibility and the ability to grow.
One of the big shocks to the supply chain from the pandemic this year was how supply quickly dried up for certain items due to closures in certain regions of the world. Ranga discusses how companies might have become dependent on single sources because it had been so easy to get materials in the past. Due to this and trying to run leaner many companies saw that this strategy does not work for mitigating risks and might not be the way to operate going forward. Additionally, he points out how it is not easy to just quickly setup manufacturing somewhere else.
From this realization, organizations are looking at how to make themselves more nimble. One way to do this is through the concept of reshoring which means bringing certain aspects of the supply chain to a more local location. Ranga discusses how this does not mean uprooting your entire supply chain and moving it but can refer to just starting to move only certain aspects. Most commonly a company would look at manufacturing to be closer but Ranga also points out that sourcing and other aspects of the supply chain can be brought closer to start off with a slower transition. He also mentions the idea of being closer provides an option to not be dependent on ocean freight which can help to improve lead times on certain materials and reduce potential issues during transport.
Overall, the pandemic has certainly made us all look at business in a different way. With most of the podcasts that I have done through this time there is an underlying theme of pivoting and adjusting. The idea of reshoring is just another way to look at pivoting and adjusting your business to adopt to the current times. While it has been a dark time, it has also been a time for a lot of opportunities to emerge and some very different thinking of how to make things still happen.
Listen to the episode below and let us know if you are adjusting your supply chain in the comments.