EP 122: SCI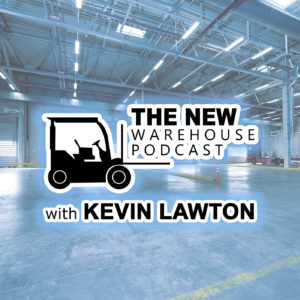 On this episode I was joined by the CEO of SCI, Chris Galindo. SCI is one of the largest 3PL's in Canada providing supply chain solutions for your company's needs. We discuss how SCI became one of the largest 3PL's in Canada, the business environment in Canada during the pandemic and what companies can learn coming out of the pandemic.
Key Takeaways
SCI provides 3PL services that include two main components which are distribution and transportation. They are able to service your entire supply chain so that you can provide high service levels to your customers. They have been around for 30 years and, as Chris explains, they were able to build their reputation up early on by being able to provide services to large companies like Amazon and Lowes. As we have heard before on the podcast, working with these larger companies really helps to push you towards having higher standards and becoming a better company yourself.
I really liked that SCI's tagline is "we make you better" and as Chris explains they really develop a culture where the employees strive to make their services better for the customer. Chris explains how they do this by creating a good work environment and also continue to develop and nurture a continuous improvement mindset throughout the company. He emphasizes how they incentivize continuous improvement and continue to recognize it as their way of leadership with a dedicated continuous improvement team. SCI also does an amazing recognition of the best continuous improvement process at the end of the year where an employee is highlighted for their project.
Since SCI is Canada based, I wanted to hear how the pandemic has had an impact on business there since we have primarily talked to American based individuals on the podcast in the last few months. Chris gives us some insight into how the pandemic has really shifted and changed the business. As you can expect, there have been many of the same things happening there as in America. One interesting thing is that there has been some localization of inventory as companies are trying to ensure they have inventory in the right place for customers to be able to purchase. This was also an impact from the border being closed and not being able to bring certain things into the country.
One of the other interesting things coming out of the pandemic is how companies that previously had no B2C presence started to figure out how they can get into this space to help keep their business afloat. This is really where a 3PL like SCI can shine and help to keep your business going. In the discussion with Chris you will hear how they have been able to help multiple companies pivot into B2C during the pandemic so that they could generate additional revenue through an added channel.
Listen to the episode below and let us know your thoughts in the comments.