EP 123: Regal Conveying
Episode 123 – Regal Conveying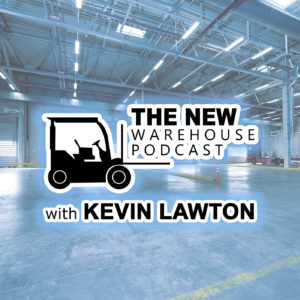 On this episode I was joined by Brad Gossard who is the General Manager of Regal Conveying. You may remember Regal from our ProMat series where we discussed their ModSort system. While Regal is a large company with many brands under its umbrella, Brad works with their conveying arm which is under the brand System Plast. We discuss how conveying has changed over the last 10 years, maintaining social distance in fast pace environments and ergonomics.
Key Takeaways
Regal has many different brands within their company that covers multiple different industries and business sectors. On the material handling side they focus on conveyors which is the division that Brad heads up. They have some interesting conveyor solutions especially the ModSort which has a unique way of handling diverts. I was very impressed when I saw it at ProMat last year and it is still a very nice solution.
Brad discusses how prior to COVID the major changes within the industry in the last few years have been how packaging has changed and how workflow has become more fast paced. As demand has increased through ecommerce, it has created higher demand to move smaller packages in a more efficient and automated way. When the parcel industry shifted towards a volume based pricing strategy, companies started to use different types of packaging which became harder to convey. Due to this the ModSort was brought into play as it can handle all different shapes and sizes of packages.
Now that COVID has happened, Regal Conveying has seen increased demand in utilizing conveying as a way to create social distancing within a facility. Brad explains that one of the initial reactions in material handling was to hire more people to handle the spike in demand but now companies are looking to put more automation in place to get away from manual sortation. As you can imagine, manual sortation can make it difficult for social distancing in some cases. To create social distancing, conveyors can be put in place to do the sortation and also create distance between employees.
Listen to the episode below and convey your thoughts to us in the comments.