EP 124: Enersys Motive Power
Episode 124 – Enersys Motive Power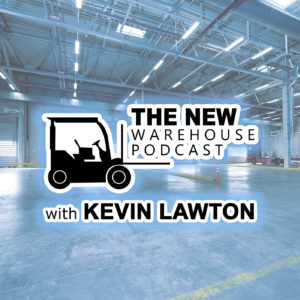 On this episode I was joined by Tim Wittig who is the General Manager of Motive Power Specialty at Enersys. We have talked to Enersys multiple times on the show, most recently on our Modex episode with Harold where we discussed wireless forklift charging. Tim and I discuss the motive power branch of Enersys, contact-less battery solutions and the impact of the pandemic on the battery industry.
Key Takeaways
Enersys covers many different industries when it comes to providing battery solutions for whatever your power needs might be. Tim is focused on the motive power side of the business which would be mostly commonly found in the forklifts that The New Warehouse's audience would be utilizing in their operations.
Tim and I discuss the business impact of the pandemic and how Enersys has been handling it. As many in our industry are familiar with, MODEX was somewhat of the mark for the beginning of all of the change that happened over the last few months. Tim shares that throughout the pandemic the business has remained strong due to the increased demand on distribution operations to keep up with the spike in eCommerce shopping.
When it comes to dealing with the pandemic every company has had to come up with some way to accommodate guidelines for proper safety measures. Enersys is no different and has a few different solutions that allow for contact free battery usage. Tim talks about the Nexsys battery that is a pure lead solution which does not need to be watered for maintenance which takes out that touch point. Ultimately with a battery, the major touch point comes into play with maintenance so with Enersys's existing technology, maintenance had already been reduced prior to the pandemic. Other solutions include the E-connect app which allows for on site maintenance workers to get further insight before touching anything and the future holds the wireless charging which we have talked about previously on the podcast.
Listen to the episode below and let us know your thoughts in the comments.