EP 181: Going Up with Custom Industrial Products
Episode 181 – Going Up with Custom Industrial Products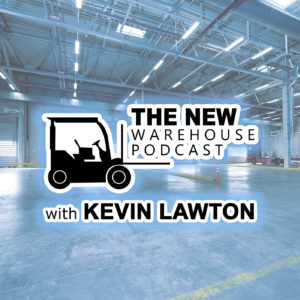 On this episode I was joined by Jake Jakobson of Custom Industrial Products for the latest in our partnership with Material Handling Wholesaler. Jake is a Manufacturing Engineer at Custom Industrial Products and came on the show to talk about their VRC's or Vertical Reciprocating Conveyors. We also discuss the safety that these types of conveyors bring to the workplace and how safety is thought about during the product development phase.
Key Takeaways
Custom Industrial Products if focused on developing custom vertical reciprocating conveyors for all types of applications as well as mezzanines. Jake explains how they are able to design these products for multiple applications. In the warehouse, they help companies to maximize their space by utilizing vertical square footage that might not have been realized in the past. Their VRC's also help to create a safer environment.
A vertical reciprocating conveyor or VRC is essentially a lift that can be utilized to transport heavy loads from one level to the next. Jake explains that it is different from an elevator because of the way it is built and operates it falls under a different set of codes. Since they are custom built there is a lot of flexibility in what you can do with a VRC especially when it comes to capacity. I found it pretty amazing that they can build them to handle up to 100,000 pound loads. With that type of capacity you can really effectively move a lot between levels and safely.
The VRC has multiple safety precautions in place and helps to reduce other dangerous situations that arise with other options for moving loads between levels. Jake goes into the other options and the danger they can bring. For one, if you are lifting loads with a forklift from one level to the next you open yourself up to many dangers which includes having openings on your mezzanine where individuals could potentially fall from. We also discuss how safety is thought of when developing a product. Jake explains how safety is thought of in the process and how they need to be cautious of the codes dependent on the state the VRC will be installed in.
Listen to the episode below and leave a comment with your top safety tip below.