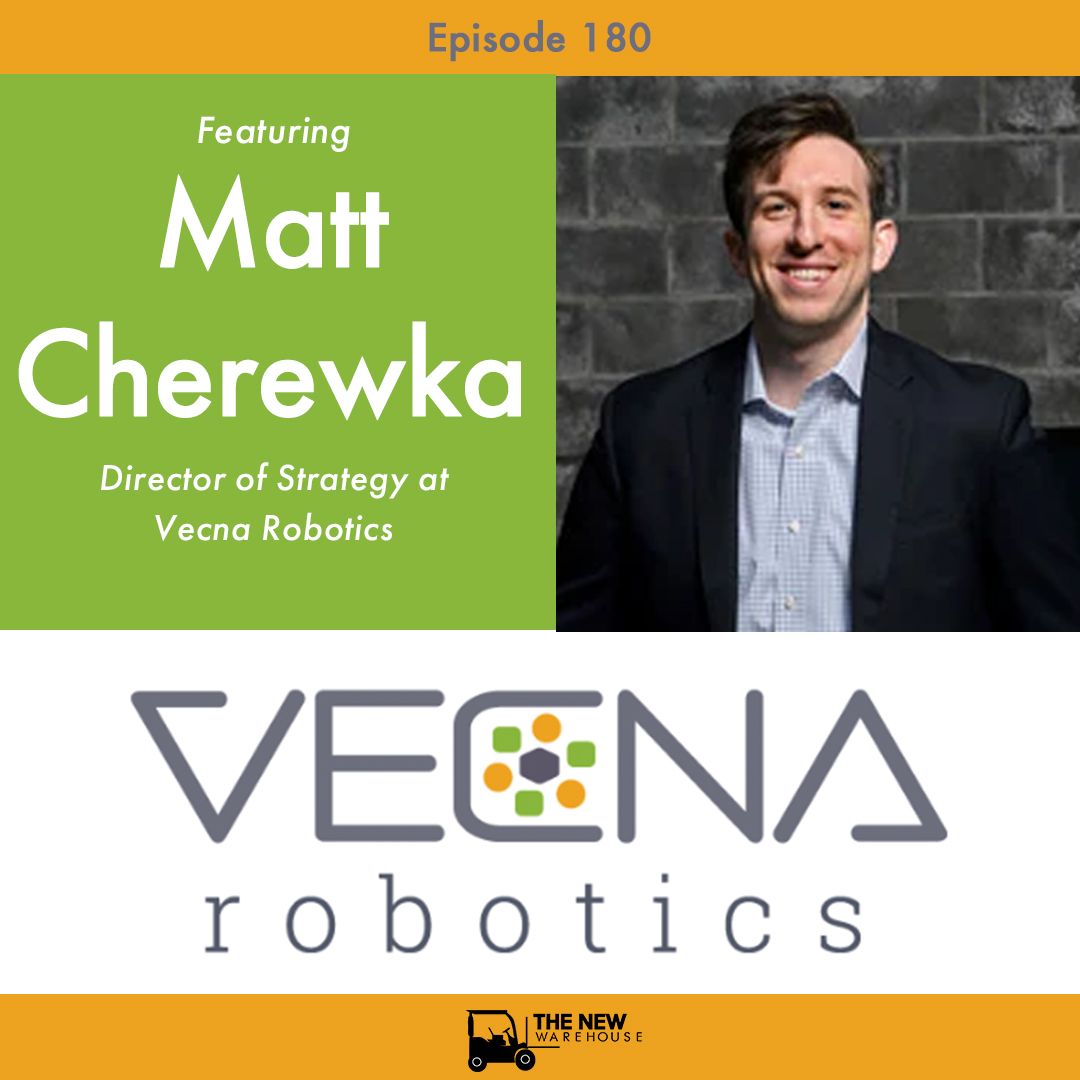 EP 180: Vecna Robotics at ProMatDX
Episode 180 – Vecna Robotics at ProMatDX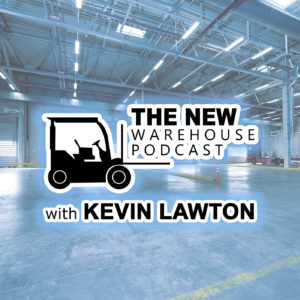 On this episode I was joined by Director of Strategy at ProMatDX, Matt Cherewka. We have had Vecna on the show a few times and it is always a pleasure to connect with them and hear what they are up to. For this episode we spoke about what Vecna was showing off at ProMatDX, the current state of automation and also what Matt thinks will be the next technology to really make an impact on the warehousing space.
Key Takeaways
Vecna has been focused on self driving vehicles for the warehousing space and has become known for their tugger and forklift applications like the latest Silverback series which was recently featured on the podcast. Matt discusses how they were showing off these in the virtual showcase of ProMatDX and what the reception from attendees was. In addition to their vehicles they also had their orchestration software which is really one of the key drivers to their success as it is able to really prioritize the work and ensure the robots are in the right place at the right time.
Matt discusses the current state of automation and how things are evolving. He discusses how we are now seeing much more applications of robotics in the warehousing space to address all different functions. On top of all of these different applications is the development of software that will help to get these applications communicated properly. The key is to get to all tie together according to Matt and that is what a lot of companies are working on now which will really help to accelerate the adoption of robotics.
As we discuss the evolution in our space, it is not just the technology that is evolving but also the consumer and user of the technology. Matt and I discuss how just in the past few years the consumer has really evolved from being a bit skeptical and curious about robotics to really understanding the solutions and wanting to get down to the numbers. He says now what they see at trade shows is that the consumers recognizes they need to automate in this way but they really want to understand how they get their ROI from the solution. This is really a great sign of adoption of robotics becoming more regular and commonplace which will ultimately help drive prices down allowing smaller companies more accessibility to keep up with increasing demand.
Listen to the episode below and let us know your view on the current state of automation in the comments.