EP 132: TMS 101 with John Conte
Episode 132 – TMS 101 with John Conte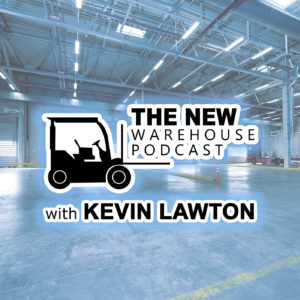 On this episode I was joined by John Conte who is the Founder and CEO at Conte Logistics Consulting. He is also a TMS or transportation management system expert having gone through multiple projects involving the implementation of TMS systems in different companies. John also recently wrote a book called "The ABC's of Supply Chain and Logistics" which focuses on introducing children to different supply chain words and concepts through the use of the alphabet.
Key Takeaways
John has an extensive background in the industry starting out at 18 years old when he decided to take a break from college and got a job working in a warehouse. When he was working this job he fell in love with logistics and kept a curious mind into how to make the things that he was doing better. Over his career he was able to grow and take on various roles with the opportunity to lead many projects. He now has his own logistics consulting business and also heads up Ikea's new Digital & Commerce Fulfillment group as the Director of Product Management.
"The ABC's of Supply Chain and Logistics" is a book that John wrote focusing on introducing supply chain and logistics terms and concepts to younger individuals. The idea came out of his multiple endeavors in helping individuals to advance their career within the field. He also gives some great career advice on how to continue growing within your industry. For me, the most important bit of advice he gives is to be able to do and understand what those who work for you do. As he says, your employees will have more respect for you if they know that you can do or have done what they are doing now.
In his consulting role, John takes the time to focus in on your logistics needs. One of the biggest things that he focuses in on are TMS implementations. As he discusses, a TMS is a transportation management system that can look into your logistics to help provide you with the best shipping methods to help with consolidation, cost savings and overall efficiency gains. One important thing he notes is that he will assess your actual need for a TMS. He talks about how some TMS providers may be trying to sell you more than what you actually need so from his experience he is able to really evaluate your needs and if you even actually need a TMS in your operation.
Listen to the episode below and let us know your thoughts on TMS in the comments.