EP 131: Noviland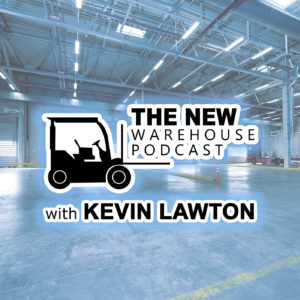 On this episode I was joined by the Director of Business Development at Noviland, Francois Jaffres. Noviland is a cloud based sourcing platform that helps companies connect with a large manufacturing network. We discuss how Noviland works, how the idea came about and what trends are being seen during the pandemic. The New Warehouse has also been given a special promo code for you to use, just use TNW20 on Noviland's site for a $20 credit.
Key Takeaways
Noviland provides a cloud based interface for your company to be able to source products to distribute. Francois explains the many different ways that their platform can be utilized. With eCommerce on the rise we have seen how products have been diversified and come into demand from varying websites. As already established businesses and even new upstart eCommerce sites grow they look to source new products to be able to supply consumer demand. Sourcing these items can be a lot of leg work from establishing relationships with factories, finding factories or even just knowing who to contact first but with Noviland they have an already established relationship with factories and can navigate the whole process for you.
Prior to my conversation with Francois I got the chance to see a live demo. It is a very easy to use platform and really helps to streamline the sourcing process. From my perspective it is a great tool for those who have a small business looking to source new products or for a company just starting to source their initial product offering. In addition to the easy to use platform, you have the resources of Noviland working for you which help to coordinate every aspect of the source component of the supply chain. Additionally, it helps to keep your funds secured through Noviland and keeps your money based in America which gives added protection as well.
Due to the pandemic we have certainly seen shifts in consumer behavior which we have talked about multiple times on the podcast but Francois gives us some perspective into what certain products have been sourced more than pre-COVID. He discusses how PPE demand skyrocketed but another interesting increase in sourcing demand was home office items and puzzles. Additionally, he discusses how these demands drove new factories or temporary factories to be opened which resulted in new regulations to ensure that proper safety measures were being taken for certain products. A real example of how flexible and adaptive a supply chain needs to be.
Listen to the episode below and use promo code TNW20 for a $20 credit at Noviland!