EP 130: Peak-Ryzex COVID Coverage
Episode 130 – Peak Ryzex's COVID Coverage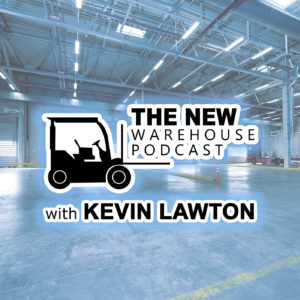 On this episode I was joined by Jen Ward of Peak-Ryzex where she is the offering manager. We discuss how Peak-Ryzex has been helping companies during COVID with their mobility solutions. I previously spoke with Peak-Ryzex prior to COVID way back on Episode 19 so it is very interesting to see how their offerings have adapted to the current environment.
Key Takeaways
Peak-Ryzex is a provider of end to end digital supply chain solutions. They help with a multitude of projects within your distribution setup and overall supply chain. They are partnered with many high level vendors that we have also had on the show like Zebra and Honeywell. Peak-Ryzex works to help make your supply chain more efficient and productive.
With COVID changing the way that we would normally do many things, Jen explains how they have seen a shift in businesses for companies and how some have pivoted to adapt to the current environment. In doing so, these companies have to remain vigilant from a safety standpoint which has created some new trends within the industry. One of them is going from a "one to many" model to a "one to one" model which means that they are now purchasing more equipment so that each individual has one and it reduces the chance of contamination by sharing devices. This is most commonly seen with wearable devices. Additionally, with handhelds and wearables, the technology has evolved to allow location tracking to understand when people are breaking the recommended six foot distancing so that it can be addressed.
2020 has certainly increased our awareness of cleanliness and where germs can be present. There are many solutions coming into the industry to help with sanitizing and to make it an easier regular routine. One technology that I have been following and that is very interesting to me is UV light technology. Jen discusses how UV light is now being used to help sanitizing in a less evasive way then some solutions that are being sprayed or applied to areas in other ways. The UV light is UV-C which is a light that can be harnessed in many different ways like a wand, a light bar or even incorporated into charging stations. The biggest benefit in my opinion is that there is no solution that is creating a moisture or dampness on your technology devices which helps to prolong the life of your equipment while also keeping your employees safe.
Listen to the episode below and let us know how you are keeping things clean in the comments.