Episode 19 – Tim Wills of Peak-Ryzex
Episode 19 – Tim Wills of Peak-Ryzex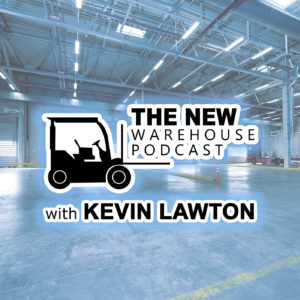 On this episode of The New Warehouse Podcast, I interview Tim Wills, the CMO of Peak-Ryzex. We discuss current and emerging trends in the supply chain and logistics space. Peak-Ryzex is an end to end provider of supply chain, mobility and retail solutions. They deal with different customers looking for solutions on a daily basis so it is incredibly important for their business to stay on top of industry trends.
Tim discusses the trends that Peak-Ryzex is currently seeing in the market and what customers of all sizes should be keeping an eye out for. Our discussion ranges from the explosion of e-commerce and how it is having an effect on our industry including service level demand and reverse logistics to how operations that are still utilizing pen and paper can begin to update their technologies. One of Peak-Ryzex's partners is Zebra Technologies who provides many of the solutions that Peak implements. We reference a report in the interview published by Zebra which is their fulfillment vision study. You can download that below after listening to the episode for more information on industry trends.
Please leave a comment below and let us know what trends you are seeing in the industry.