Episode 20 – John Sloan of SpaceGuard Products
Episode 20 – John Sloan of SpaceGuard Products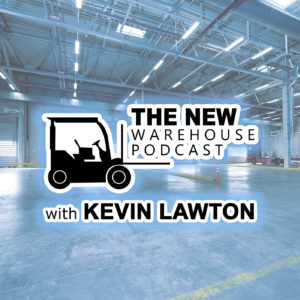 In this episode of The New Warehouse Podcast I interview John Sloan, Director of Business Development – Material Handling Divison, of SpaceGuard Products. We discuss SpaceGuards products, warehouse safety and safety prevention. Previously on the podcast during our ProMat series I spoke with President of SpaceGuard Products, Eddie Murphy, and I was happy to go more in depth with another representative of their company in this episode.
Safety is one of if not the most important topics in your operation. It should be set into the culture and should be placed as the top priority throughout all levels of the company. SpaceGuard helps to make safety a top priority by providing solutions to help protect dangerous areas of your operation or restrict access to areas of high risk. In the interview with John we discuss exactly how these different products can help to make your operation safer. We also discuss how you can implement at both beginning stages of a new building or implement into an existing operation. As distribution centers get bigger and increase the amount of moving parts both automated and human operated it is even more important to put protection in place.
John also discussed how SpaceGuard continues to innovate their products by discussing the Grrripper Bracket which can be seen in the below pictures. This is a great example of continuous improvement and also how listening to the individuals who do the work every day can help you improve your products and processes.
Listen to the interview below and let us know how you deal with safety in your operation in the comments below.