Episode 21 – Mark Wheeler or Zebra Technologies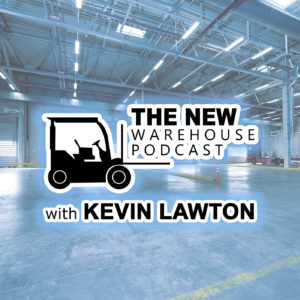 On this episode of The New Warehouse Podcast I am joined by the Director of Supply Chain Solutions at Zebra Technologies, Mark Wheeler. Mark was a guest on the podcast for part 3 of our ProMat series and gave us an overview of the different technologies they were showcasing in their booth. Zebra is not only a leader in providing front line employees with the latest technology to help them improve their productivity but they also provide the industry with great resources through the studies they sponsor and other additional resources.
Mark and I discuss Zebra's latest study the 2024 Warehousing Vision Study. The study focuses on fulfillment strategies that companies are looking to adopt and implement in the next 5 years. We discuss some of the major takeaways from the study including how the distribution landscape is changing, the growth of returns management and new technologies (including smart glasses!) that operations will be implementing. I really enjoyed my discussion with Mark and definitely got some great insights from him into the future of our industry. Listen below and be sure to read the entire vision study at the link below the episode.