EP 126: COVID Safety with Zebra Technologies
Episode 126 – COVID Safety with Zebra Technologies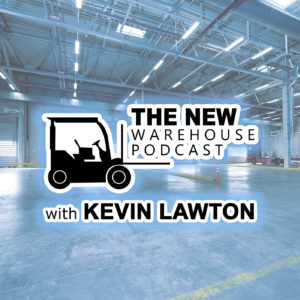 On this episode I was joined by former guest Mark Wheeler of Zebra Technologies. Mark is the Director of Supply Chain Solutions at Zebra Technologies and he has also been a previous guest all the way back in Episode 21. On this episode we discuss how Zebra is helping companies through COVID, proper sanitization of devices and their recent Food Safety Supply Chain Vision Study.
Key Takeaways
When I last spoke with Mark we were both at MODEX in person back in March of this year and little did we know how much things would change in the months since. With Zebra Technologies being so involved in different aspects of the supply chain, I wanted to get a sense of how they are seeing the supply chain change from the pandemic. Mark points out that e-commerce has seen 4-6 years of growth push forward to this year which has really created a spike in demand and operations have had to keep up.
Many of Zebra's product offerings are handheld and often are shared between employees or shifts. This passing from shift to shift was not something we have necessarily been so conscious of in the past but with COVID the idea of sanitizing these devices has become very important. Mark discusses the sealing that their devices has always had which allows them to be safely sanitized without fear of damaging the unit. Additionally, many of the wearable devices like ring scanners or headsets for voice picking have accessories that can be easily personalized that attach to the hardware itself.
When there is increased demand we see an increase in workers as well as warehouse operations need to ramp up their capacity and throughput. One of the pain points of utilizing these temporary workers is getting them trained quickly so they can be up and running. Mark discusses how their devices and the switch to the Android operating system has helped to create better user experiences. With a better user experience it can decrease the amount of time needed to get someone started in their job and also help to reduce their frustrations as they use the system.
Typically we look at reducing touch points to help throughput and cycle time but with the pandemic we have looked at reducing touch points to reduce the risk of contamination. We discuss how technologies or rethinking process flows can help to reduce touch points or accommodate social distancing. Mark has an interesting point when it comes to picking by suggesting that zone picking is a great way to ensure that employees are not crossing paths or have a need to come within 6 feet of each other. Additionally, goods to person robots are also helping to keep individuals separated from each other by being the means of the hand off and transfer of product.
Listen below and check out the Food Safety Supply Chain Vision Study here.