EP 37: An Interview with Steven Reichert
Episode 37 – Steven Reichert of Cardinal Logistics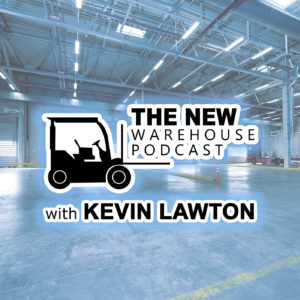 On this episode, I was joined by Steven Reichert of Cardinal Logistics. Steven is the SaaS General Manager at Cardinal and he came on to discuss Cardinal, their 4 questions to ask a transportation management company and their partnership with friend of the show Zebra. You may remember my previous guest from Zebra, Mark Wheeler.
Cardinal Logistics provides transportation and logistics solutions. They have a very large driver pool of over 3,600 spread out across 200 different locations throughout the United States and they also provide a SaaS (software as a service) platform for their customers as well. This allows Cardinal to give the customer a full transportation suite.
Key Takeaways
Steven gives great insight into how Cardinal is able to maintain their culture throughout the company including their drivers. There are some great tips on how they are able to maintain the culture by having a strong training program and making it a mission to have the majority of their drivers home each night.
We also discuss their philosophy of continuous improvement which was interesting for me to hear from a transportation perspective. One of the key drivers for their continuous improvement is the data that they are able to harness through their platform. They are able to utilize data to see where things are taking longer and then determine how to reduce the length of time certain processes take.
From their continuous improvement efforts, they were able to partner with Zebra Technologies to upgrade handhelds in driver's trucks. This allowed them to significantly reduce the amount of paperwork that drivers were dealing with. It also allows for better visibility on the customer end of where their freight is which is a win for both sides.
Listen to the episode below and head here for more on the 4 questions to ask a transportation management company.