EP 36: An Interview with Ian Smith
Episode 36 – Ian Smith of Ware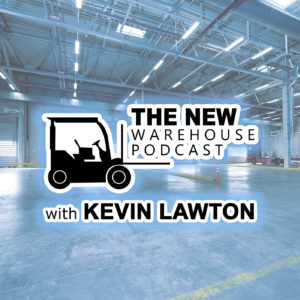 On this episode I was joined by Ian Smith who is the CEO of Ware. Ware is providing the industry with autonomous drones to help support their inventory control efforts. Ian is a co-founder and is currently the CEO of Ware with a background in drones that resulted from his previous experience as a helicopter pilot. He worked with drone companies in the past from both the hardware and software side as well as creating a top drone podcast which led to him co-founding Ware.
This is a very timely discussion as ASCM just released an article discussing the many potentials of drones in the outdoor space but in contrast Ware actually focuses on drones inside. The discussion includes some background on drone regulations, differentiation from other drone companies, implementation, how the drones actually operate and more.
Key Takeaways
The difference between Ware and other drone companies that are being used in the warehouse is that Ware utilizes an off the shelf drone which makes a difference as it allows them to use a less compact drone than some competitors. Ware is more focused on the software platform which is the key to making Ware work for your operation.
Ware's drones are autonomous meaning they do not require a pilot on site. They navigate through the cameras they have on board and by recognizing easily placed location tags (similar to your existing bin locations labels). This means that implementation of the guidance system happens very quickly.
The drones will operate at off-peak times and will count an incredibly large number of locations over a short amount of time. This increases the efficiency of your counts in a huge way going from just a few full building counts to potential one every week depending on setup.
One of the most interesting things is that this is a true example of how something robotic is elevating a human's job. When Ware is implemented into an operation it elevates an inventory person from a cycle counter to a drone supervisor. Their responsibility then becomes to monitor the drones and audit counts or research misses.
Over time the drone will become smarter and build up its ability to recognize product. This is through the machine learning platform that is on board the drone. The comparison Ian makes is to Google Photos recognizing faces over time. Due to this, it does take some time for the drones to fully understand the product and produce higher accuracy level on counts. With the machine learning in place, the drones will only become more accurate and reliable over time. Also, if you add additional drones later on it will learn from the existing drones.
Below you can listen to our discussion and also check out a video from Ware to get more of an idea of how it works.