EP 100: Ware at MODEX
Episode 100 – Ware at MODEX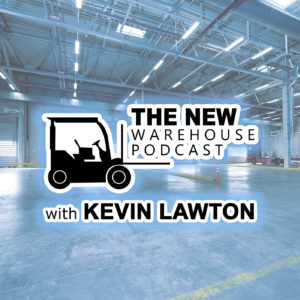 On this episode I was joined by the CEO of Ware, Ian Smith at MODEX 2020. You may remember Ian from Episode 36 where we first introduced you to Ware. Now we are at episode 100!!!! (Can't believe it!) Ian and I discuss Ware's partnership with Skydio, skepticism around drones and how the machine learning platform works.
Key Takeaways
Ware provides a platform that allows you to utilize autonomous drones for your cycle counting activities. They have created the software that captures all of the data that is needed. As Ian discusses they are not a drone company but a data company. With their platform the drone simply becomes the tool needed to help capture the data. At MODEX they had just announced their partnership with Skydio to provide drones for their platform.
There will always be some skepticism around robotics and autonomy so Ian and I discuss how they address the skeptics around drones being used in the warehouse. Ian explains how they assessed the current options and took a different approach by focusing on their platform instead of the hardware portion. The Ware platform is smarter and utilizes AI to give you more data and get it to you quicker allowing you to see results fairly quickly. Additionally, Ian has an extensive background in drones and addresses skepticism around the drones ability to accurately fly around a facility by just demonstrating it.
One of the most interesting things about their platform to me is how they utilize machine learning to make the program work better over time. Ian explains how the training data allows for the system to recognize your specific identifiers such as labels, LPNs and barcodes. As these things are taught to the AI platform it is able to decrease the amount of time it takes to process each location it is viewing. Over time the system evolves which helps your inventory program to become even stronger over time.
Listen to and watch the episode below. Let us know what you think about drones in the warehouse in the comments below.