EP35: An Interview with Tom O'Brien
Episode 35 – Tom O'Brien of Gamber-Johnson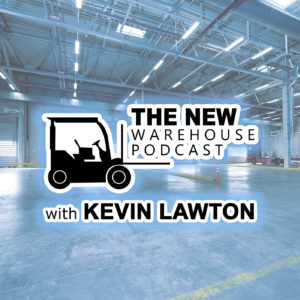 On this week's episode I am joined by Tom O'Brien who is the Material Handling and Logistics Sales Manager at Gamber-Johnson. Gamber-Johnson manufactures and sells rugged mounts for many different industries that allow you to mount different technologies like tablets, laptops and printers to your equipment. We discuss the origins of Gamber-Johnson, how they started to create mounts for material handling, working with IT departments on choosing the right setup, powering your setup and more.
Key Takeaways
Gamber-Johnson operates under the philosophy of the 3 R's which are rugged, reliable and responsive. In my discussion with Tom, it is very evident that Gamber is very focused on providing the right solution and making sure they are responding to the operator's needs and providing a reliable product. You will hear Tom discuss the flexibility that they have with their products and how they can make sure that your fleet gets exactly what is needed.
It is incredibly important to get the full setup with a mounting system which includes the power source. Tom discusses how their mounts are specifically made to allow the right power to get to your devices. He also gives an example of what can happen if you go about this incorrectly. This is a perfect example of why an upfront investment can save you multiple headaches and unnecessary costs over time.
Collaboration is key when putting together a setup for operators. Tom and I discuss how there are many times where departments within a company do not communicate on what the end solution should be. In this case, we talk about how an IT department will make a decision on hardware without considering how the operator will use that hardware. In our discussion there is a great example of how an IT department got involved with discussing options with the actual operators and it completely changed their perspective on the end solution.
Flexibility is incredibly important when it comes to putting in a mounting setup because there are multiple different people that will be using it. Gamber creates flexible solutions that can be moved to ensure that whichever operator is on the machine will be able to get an ergonomic and comfortable experience with the devices they are using. Tom gives a great example in this episode on why flexibility is so important.
Take a listen to the episode below and also view some photos of Gamber-Johnson mount setups.