EP 34: An Interview with Alex Belenky
Episode 34 – Alex Belenky of Eiratech Robotics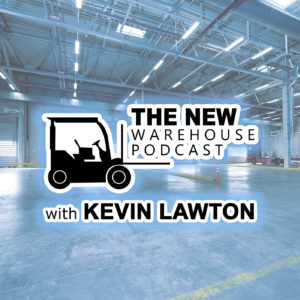 On this episode I was joined by Alex Belenky who is the CRO of Eiratech Robotics. Eiratech is an Ireland based robotics company which has developed a full robotics goods to person system that is utilized in fulfillment operations. We spoke about Eiratech's system, how it compares to other solutions on the market, the concept of the dark warehouse versus collaborative robots and safety regulations around robots.
Key Takeaways
Eiratech's Eirabot is a goods to person robot that carries shelving to a pick station. What is unique about Eiratech's pick system is that it uitilizes a pick to light interface at the picking station. This helps to improve efficiency for the picker as it lights up the exact location the picker needs to pick from instead of the picker looking for the location first. Utilizing this helps to reduce training time as well as temps or new hires will understand where to pick from quicker.
With Eiratech being a fairly young company, you can get a sense of how long it takes to bring a robotic solution to market. They started the company in 2014 and really just started to get online with customers in the last two years. You can see that the R&D phase was worth the wait as their end to end system is very comprehensive.
Many robotic solutions that are in the marketplace or coming to market are mostly focused on the picking function of an operation. I discuss with Alex how the Eiratech solution can also be used for returns processing. This is a huge deal in my opinion because as we have learned in previous episodes, the explosion of e-commerce has caused the amount of returns to rise as well. Being able to automate returns processing can be a huge help especially when a company has product that needs to get back into inventory quickly.
Our discussion on safety involving robots gives a great insight on how safety varies from country to country. This is an incredibly important aspect to keep in mind as we automate and bring robots into our operations. Eiratech puts in great measures to keep safety top of mind when implementing their system.
Find out more in episode 34 below and see the video below to get an idea of what the solution looks like.