EP 267: SpaceGuard and the ProGMA
Episode 267 – SpaceGuard and the ProGMA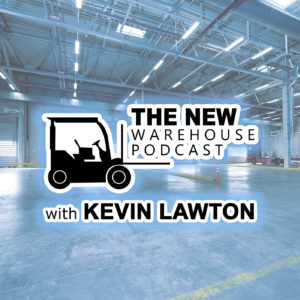 On this episode I was joined by VP of Sales and Marketing at SpaceGuard Products Ray Niemeyer. SpaceGuard provides protective guarding for multiple different applications in the material handling industry. We discuss their product offerings and the ProGMA.
Key Takeaways
SpaceGuard Products offers multiple different types of protective guarding for our industry. With the increasing presence of equipment, robots and automation there is an ever increasing need to have protective in measures not only for the people around this equipment but also to protect the investments in these things. Ray explains the importance of these and how SpaceGuard is keeping up with these things in order to be able to provide the proper guarding.
One way that SpaceGuard keeps up is by being a part of the ProGMA which is the Protective Guarding Manufacturers Association. The association is focused on working together to ensure that end users are getting the best quality protection. Even though members might be considered competitors in the industry, Ray explains how they are able to work together so that they can all benefit and most importantly the end user benefits. Their work together helps to create standards and ensure that the quality of guarding that is being delivered to the industry is up to that standard. If this was not the case then you would see inferior guarding that would not withstand impacts.
Listen to the episode below and leave your thoughts in the comments.