EP 268: MODEX 2022 Recap
Episode 268 – MODEX 2022 Recap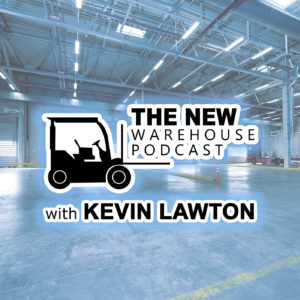 On this episode I recap my experience at MODEX 2022 which just happened last week. It was an incredible event with over 37,000 attendees! Safe to say we are back in person and the material handling industry couldn't be more excited. Here are my top two takeaways.
Key Takeaways
The labor shortage is at the top of everyone's mind and every attendee was looking to see how could they address this ongoing issue. Most vendors there were offering some type of solution to this and it was heavily weighted on the robotics and automation side. What was most interesting about this was the different approaches that companies are taking to solve this. Some finding ways to connect companies with workers in other geographical locations remotely and some trying to turn the labor of one person into two or three. One thing is for sure is that human labor is here to stay for quite some time as most solutions were focused on empowering and enabling the worker to do more. There was not much discussion on the concept of a dark warehouse.
This MODEX was the robotics and automation show! Everywhere you look there was some type of robot or something automated going on. It was pretty remarkable and some even joked that it was a robotics show and not a material handling show. There were so many innovations and technology on display that it was pretty incredible to see after two years of being isolated from seeing these things in person. My biggest takeaway in this area was that almost every part of the operational flow is being automated now and companies are looking at the bigger picture instead of just automating one piece at a time.
Listen to the episode below and if you were at MODEX tell me what you thought in the comments.