EP 264: A-SAFE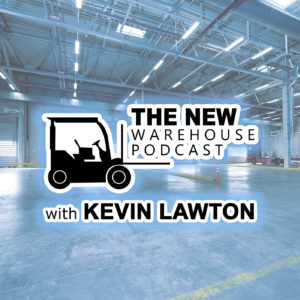 On this episode I was joined by the CEO of A-SAFE, Paul Barlow. A-SAFE focuses on protective guarding products made of polymer and providing safe products for the material handling industry. We discuss how the idea of polymer guarding came about, what the differences are, the ProGMA and new RackEye product.
Key Takeaways
A-SAFE was founded as a polymer company making varying products since their beginning including polymer pallets. One day they were told that they needed to put up some protective guarding in their facility which gave the idea that their polymer pallets put on their side looked like guarding. This sparked the idea for what led to their main product now which is the polymer guards they create. The benefits to these, as Paul explains, is their flexibility and how they can take the energy of an impact. Instead of bending the steel upon impact, the polymer can flex back into place restoring its previous form.
Paul and A-SAFE are part of the Protective Guarding Manufacturers Association of MHI which is a collection of different guarding manufacturers that are focused on bringing safe products to the material handling industry. They have also recently come out with a protective guarding search tool that can help you to find exactly what you need for your specific application. Their focus is to create more awareness around the types of protective guarding that are available for our industry.
The newest product from A-SAFE is RackEye which is a rack monitoring system. As Paul and I discuss oftentimes it is hard to know when your racking has been damaged. You may rely on your operators to alert you if something happens but unfortunately not everyone will feel the need to report any issues. RackEye attaches to your racking and senses when there is an impact. This then creates an alert for your management team on where to go check the racking. The technology has been in development for some time but the great part about it is that the devices are all battery powered which means you do not have to do any special wiring. Another step in the direction of the connected warehouse.
Listen to the episode below and leave your thoughts in the comments.