EP 265: Locus and Waypoint Become One
Episode 265 – Locus and Waypoint Become One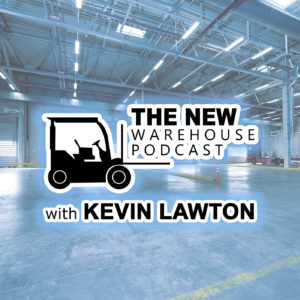 On this episode I was joined by Rick Faulk, Jason Walker and Patty Katsaros of Locus Robotics. Locus has been on the show multiple times and I have even done a visit to their location in Massachusetts but recently they have acquired Waypoint Robotics which has expanded their robotic offerings. We discuss why Locus and Waypoint were such a great match for each other, why robots are improving jobs and how robots can help with the high demand for space.
Key Takeaways
Locus Robotics has been offering one of the top cobot options for picking. As they have been growing rapidly and recently reached unicorn status they took at look at how can they continue to grow and bring the best offerings to their customers. One challenge that they had was that they were limited in payload for supporting customers with larger items. One solution was to build new robots to address this challenge but the other solution was to go out and buy a company that was already addressing this solution. They went with the latter which led them to acquiring Waypoint Robotics.
Why were they the right fit? When Jason (of Waypoint) was looking for a home for Waypoint they saw that Locus had similar missions in putting the costumer first and the way they were able to scale were big selling points. Bringing these two teams together has resulted in a great synergy in missions and a definite compliment to each other. Now they are both able to scale and grow to where they desired. It will be great to see how they grow together over the next few years and just how much more rapidly they expand. In fact, if you want to join in on the expansion they will have a booth just dedicated to recruiting employees!
One of the most talked about topics over the last few years has been the tight labor market. While robots and automation are helping to alleviate some of these pain points, some employees still have concerns that robots will replace them and they will lose their job. We discuss how this is not true with solutions like the ones that Locus is offering. These solutions actually help to improve the workers job and provide additional safety improvements. Rick even shares a great story about how one user of the Locus Bot gave a great testimony of how she can finally go home and have energy to play with her kids without being worn out from the days work.
Listen to the episode below and leave a comment on your thoughts. Be sure to check them out at MODEX!