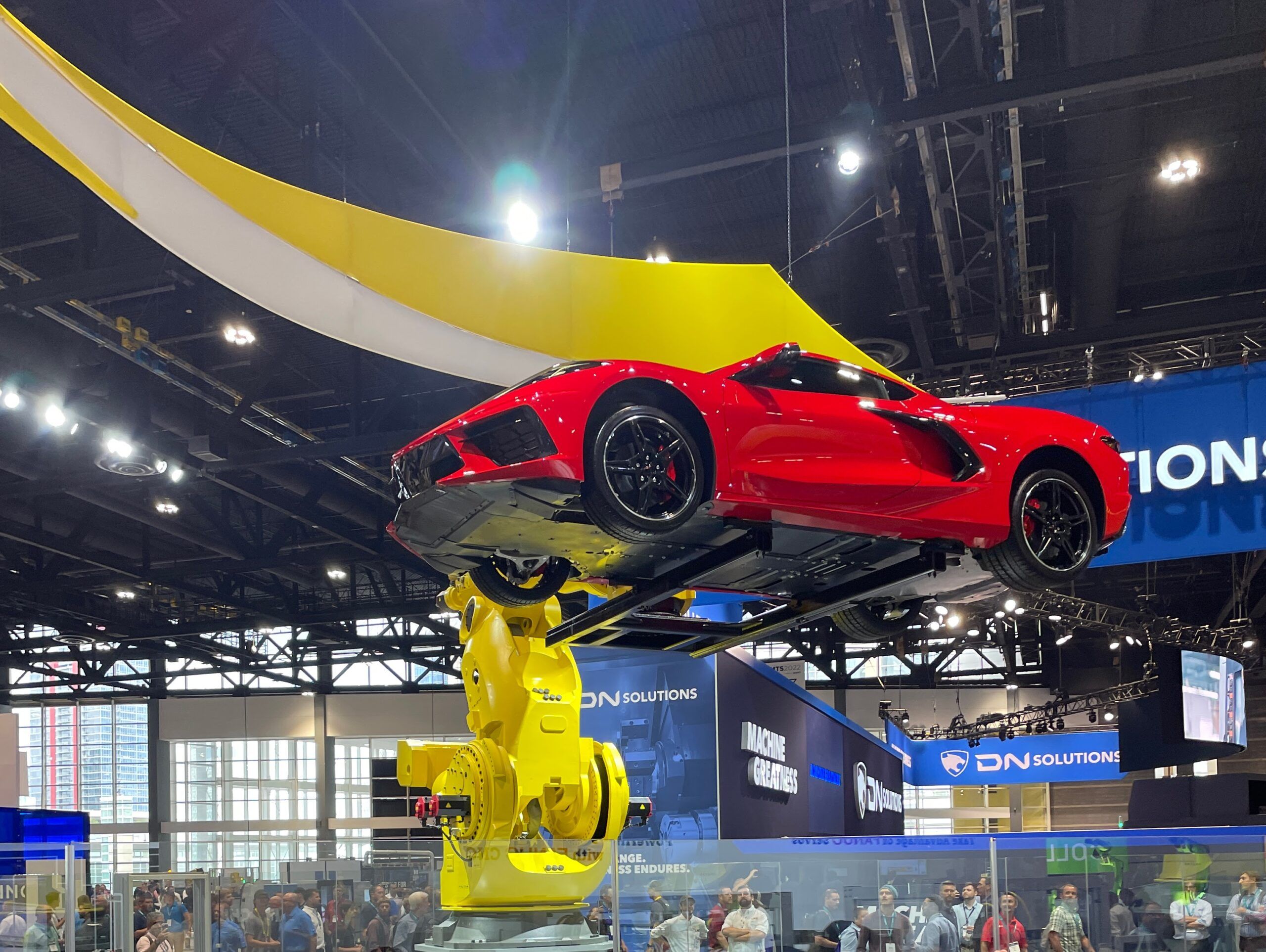 Trade Shows for Warehouse Professionals: 2023
The New Warehouse is attending Manifest, Promat, and the Home Delivery World trade shows in 2023. Each show offers a unique opportunity to learn about new products and services, network with other professionals, hear from thought leaders and see the latest warehouse technologies. These events are perfect for warehouse professionals who want to stay up-to-date on the latest industry trends.
If you are a warehouse leader, the great thing about supply chain and warehouse trade shows is seeing the products in action. It helps you to visualize how the technology can fit your operation. They also allow you time to ask questions about the products from exhibitors to take the next step to find the solution that works for you. We hope to see you at one or more of these events!
Manifest: The Future of Logistics
Manifest is a three-day event held in Las Vegas, NV, from January 31st through February 2nd, 2023. The event will bring together industry leaders, innovators, and thought leaders to discuss the future of logistics. Some speakers at the event will include executives from Pepsi, HelloFresh, Honeywell, and Locus Robotics.
Manifest attendees will learn about the latest innovations and trends in the logistics and supply chain industry. Topics cover the entire supply chain, including micro fulfillment, supply chain resilience, and customer experience.
They will also have the opportunity to network with fellow professionals from around the globe. Manifest will be a great way to start 2023 by absorbing as much knowledge and wisdom from 250 speakers. It's not all work at Manifest, you can also enjoy Rose' all day or warm your heart at the puppy lounge. 
Some former guests of the show that expect to be in attendance include:
Promat 2023
Promat 2023 is the most significant event for warehousing and supply chain professionals in North America. It takes place from March 20 to 23 at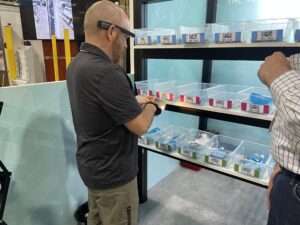 McCormick Place in Chicago and expects 50,000 attendees and over 1,000 solution providers. If you are involved with warehousing, transportation, or logistics, you must be at Promat 2023.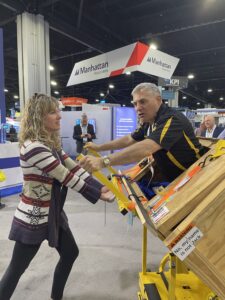 Promat is where you will find the latest innovations on display and solutions to help your business run more efficiently. Expect to see tons of autonomous mobile robots, ergonomic and safety innovations, sustainable and intelligent power solutions when you attend Promat. McCormick Place is an incredible venue, but it is also massive. Make sure you wear comfy shoes to see all the technology in action, ask questions, and even try some material handling solutions.
Over 100 seminars, innovation awards, and networking events are taking place at Promat 2023, so it's the perfect opportunity to learn about the latest trends and developments in the field. Attendees will also have the chance to meet with industry leaders, exchange ideas, and maybe meet a celebrity guest. That's right, Ron Howard, famed director, actor, and Hollywood icon, is this year's celebrity guest.
Over 60 years ago, Ron Howard played young Winthrop Paroo in the movie The Music Man. One of the most famous scenes is when the Wells Fargo Wagon is coming down the street, and all the townspeople are hoping to have a package and wondering what it might be.
The supply chain industry has come a long way! Now customers expect their packages to arrive as quickly as an hour or two while having complete visibility of their order throughout its journey.
If you make it to ProMat, stop by The New Warehouse booth to say hello. Many of the exhibitors at this show have been on the podcast before. If you want to learn more about them or a specific warehouse solution, check out one of the episodes below.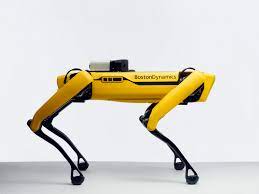 If we are lucky, we will see Spot (figure 1) in action from Boston Dynamics. 
Home Delivery World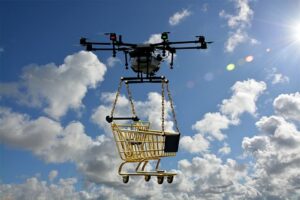 Home Delivery World takes place June 14 & 15 at the Pennsylvania Convention Center in Philadelphia.  With a focus on customer experience and supply chain efficiency, Home Delivery World offers insights into the latest trends and best practices for optimizing last-mile delivery. It's an excellent opportunity to network with industry experts, learn how to increase customer satisfaction in a competitive environment, and discover what is next.
Former guests of the show Veryable and 6 River Systems will be at Home Delivery World. Make sure to stop by their booths on the way to our booth and say hello!
Pack Expo
Pack Expo is another show to keep on your radar if you work in warehousing. Pack Expo 2023 takes place in Las Vegas this year, Philadelphia and Chicago in 2024, and Atlanta in 2025. Attendees can see all the various packaging options available and choose the most efficient and sustainable solution for their business. Logistics and transportation professionals will benefit from attending Pack Expo as it provides an excellent opportunity to learn about the latest advances in packaging solutions.
Warehouse professionals who attend Pack Expo 2023 can gain insight into how different types of packaging can affect their storage requirements. With various options, such as Packaging Equipment/Machinery, Packaging Materials and Containers, Food and Beverage Processing Equipment/Machinery, and Packaging Services & Supplies available at the show, warehouse managers are sure to find something that fits their individual needs. Warehouse personnel can also gain valuable knowledge on safety regulations related to storing packaged goods by engaging with exhibitors at the show.
Conclusion
I always feel energized and optimistic after trade shows. They are a great time to connect, reconnect, and network. There's just something about the progress and innovation that makes me feel confident about the future. 
If you're a supply chain or warehouse professional, attending trade shows is a great way to learn about new technology and how it can help solve labor challenges while supporting growth. There are still enormous breakthroughs to be made and opportunities for warehouse automation throughout the manufacturing and supply chain industries. 
Warehouse automation is becoming integral in material handling for supply chains as they face labor challenges while striving to deliver a great customer experience. For warehouses lacking automation, trade shows provide the opportunity to discover cutting-edge solutions and new technologies that can significantly benefit warehouse operations. You'll also have the opportunity to network with other professionals, meet celebrities, try some great food, and learn from industry experts.
We always look for ways to learn and expand at The New Warehouse. What are some other must-attend events for warehouse and material handling professionals?