EP 261: Phantom Auto
Episode 261 – Phantom Auto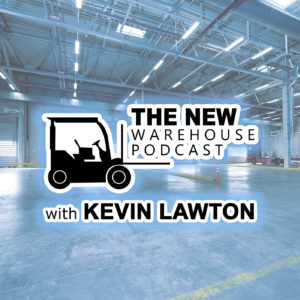 On this episode I was joined by two Ryan's both from Phantom Auto. Ryan Chesterfield and Ryan Clifford both work for Phantom Auto which is helping to bring remote work capabilities to the warehousing world. We discuss Phantom Auto's technology, how it is changing the way we work and what the future looks like.
Key Takeaways
Phantom Auto is bringing revolutionary technology to the warehousing world by providing a solution that allows machine operators to work remotely. Originally developed to be able to support autonomous trucks on the road in case there is an issue, the technology has since be adopted to allow forklifts to be operated remotely by humans. Based on incredibly fast communication the platform can allow almost immediate response time allowing for these types of operations to be controlled and performed thousands of miles away.
What Phantom Auto is bringing to the table certainly helps to address one of the largest issues we've been experiencing which is a shortage of labor. Ryan brings up a great point in our discussion that in some areas demand for labor is high so it creates a shortage but there may be other areas of the country where labor demand is not as high. Typically there would be no way to tap into this available labor because they would need to be physically present, however, with Phantom Auto's technology these individuals could now operate a forklift in Texas for a warehouse that is in New Jersey. It truly opens up the labor market.
For the future of the technology there is a goal to be able to get beyond a one to one ratio for equipment. The idea is that an operator could handle two vehicles at once and be able to intervene when necessary. Right now companies are hiring operator internally that can work remotely for them but Phantom is considering the possibility of offering operators that are Phantom employees to companies on an as needed basis. This would allow the operators to work for multiple different operations depending on where they are needed.
Listen to the episode below and leave your thoughts in the comments.