EP 262: A. Duie Pyle Navigates NYC
Episode 262 – A. Duie Pyle Navigates NYC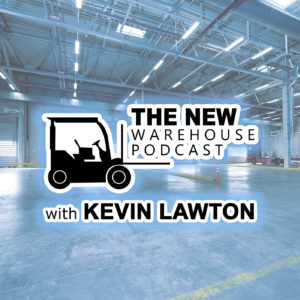 On this episode I was joined by John Luciani of A. Duie Pyle. Pyle is a transporation and logistics company providing LTL, FTL and warehousing services based in the Northeast of the United States. John is the COO of LTL services and we discussed how the pandemic has had an impact on the trucking industry and we also discuss how Pyle navigates difficult areas for trucking like New York City.
Key Takeaways
Pyle has been around for close to 100 years now and remains a family operated business. This is very admirable to me as they are very focused on "making decisions for a lifetime" as John says. Definitely a great thing to see these days and it shows as they have been resilient through the pandemic. John explains how they had seen a 40% drop in business right when everything happened but were able to navigate their way through to a point where they are now growing again from pre-pandemic numbers. While they saw challenges dealing with different restrictions throughout the pandemic they have been dealing with challenges for a long time.
Some of the biggest challenges that Pyle faces are those that a carrier operating in a congested city like New York would face. With many restrictions for trucks in New York, Pyle finds different ways to still accommodate their customers and ensure they deliver goods. John discusses the challenges that they face like having only two entry points into the city and parking issues. Many places in the city are outdated to accommodate modern trucks so oftentimes double parking or idling trucks can occur. The issues it that these carry major fines. Pyle was hit with $300k in fines in just the last year from these different restrictions. John believes that working with the city and shifting to more nighttime deliveries will help them to avoid some of these restrictions and get the product to customers in a better way.
Another challenge for trucking companies are the green initiatives that the city has put in place. For older trucks this is hard to meet due to their emissions but Pyle has been testing both hybrid and electric trucks to help move their fleet into the future. However, they also face challenges in this area because of the amount of power that is needed to charge the number of trucks that is required. Another issue that they are ensuring they tackle is to make sure that the power they are utilizing for electric trucks is coming from a sustainable source and that the energy is "green" all the way through the process.
Listen to the episode below and leave your thoughts on the challenges they are facing in the comments.
For more information on A. Duie Pyle head to their site here.