EP 263: Bonnie Plants
Episode 263 – Bonnie Plants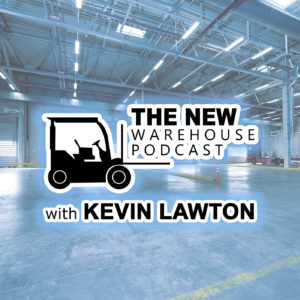 On this episode I was joined by the Director of E-commerce Operations & Fulfillment at Bonnie Plants, Sid Phelps. Bonnie Plants provides all of the pre-grown vegetable plants that you would find at places like Lowe's and Home Depot. We discuss Bonnie Plants distribution model, how they developed a robust e-commerce business for live plants and some career advice from Sid.
Key Takeaways
Bonnie Plants has been in business for 104 years bringing live plants to retail outlets for consumers to plant in their gardens and enjoy. Dealing with live plants creates a unique distribution model which includes greenhouses where the plants are grown and stored. Sid explains how there are main distribution centers and then smaller substations which allows the plants to be close to the point of sale and also stay in the proper environments to maximize their life and quality. We also discuss how the life cycle of the plant works into their distribution flow as it starts from a seed and grows to the retail stage.
As you can imagine there are multiple challenges when dealing with live plants versus dry goods. Not only is it challenging to deliver them to retail outlets and ensure they are ready just at the right part of the season there is also an added layer when it comes to their e-commerce operation. Sid was one of the main individuals at Bonnie who helped develop their e-commerce business and explains how the biggest challenge was finding the right package. You can tell from the way Sid talks about this that Bonnie Plants has the customer experience top of mind which is such an important part of e-commerce.
Sid has been with Bonnie Plants for 22 years and as he explains started in his teens as a greenhouse laborer doing whatever job needed to be done. He has since worked his way up to his current position. I asked him what his career advice would be and he advised that the most important thing to do is to get experience on the floor and do the tough jobs. He explains that doing this allows you to better understand the processes and ensures that when you are leading people you can ask them to do things knowing that you would be willing or have done them yourself in the past.
Listen to the episode below and leave your thoughts in the comments.