EP 115: A. Duie Pyle
Episode 115 – A. Duie Pyle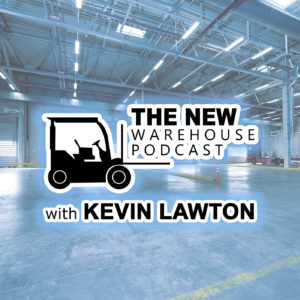 On this episode, I was joined by John Tillison of A. Duie Pyle. John is the Senior Vice President of Marketing and Sales for A. Duie Pyle and also has an extensive background in the trucking industry along with being an adjunct professor for supply chain management at Duquesne University. We discuss Pyle's longevity in the industry, current trucking trends, sustainability in trucking and also optimization of shipments.
Key Takeaways
John has been involved in the trucking industry since 1983 and has seen many different changes to the industry throughout his career. He currently works for A. Duie Pyle which is a longstanding company in the trucking industry. He gives us a great history on the company and how it was started and ran out of the family's dining room. It is a really interesting insight into how the company was able to evolve over multiple generations of the Pyle family. He also gives some great historical tidbits throughout the company's growth as well.
We also discuss how the trucking industry has seen issues due to safety on the road. John discusses how accidents have caused insurance rates to steeply increase which has hurt a lot of the smaller carriers who cannot afford to keep up with rates in an industry with small margins. He discusses how safety has been improving in the trucking industry and how crash avoidance systems have come into play which has helped the number of incidents decrease. We also talk about the importance of training your drivers and being sure that you are putting safe drivers on the road. This is incredibly important as road safety is very important to keep lives safe and ensure that everyone makes it home okay.
As supply chains look to become more sustainable there is an emphasis on the trucking industry to reduce emissions. John tells us how A. Duie Pyle is taking steps towards reducing emissions and becoming more sustainable. They continue to work on reducing emissions in their fuel powered trucks and most interestingly they have already started to utilize electric powered straight trucks in the New York City area. He talks about how the technology is developing regarding electric powered trucks and how they are finding success with the fleet coming out of their Bronx terminal. He predicts that in the next few years they will be moving more of the fleet over to electric power.
Listen to the episode below and let us know what you think the future of trucking looks like in the comments.