EP 114: Mobile Robot Guide
Episode 114 – Mobile Robot Guide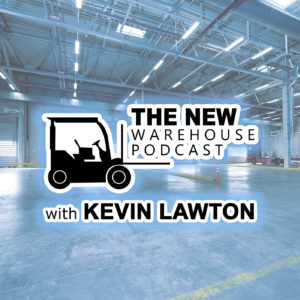 On today's episode I was joined by one of my peers, Mike Oitzman who is the founder and publisher of the Mobile Robot Guide. His platform is just as it reads, all about mobile robots for all industries. He recently released his 2020 Warehouse Solutions Buyer's Guide for all things autonomous mobile robots in the warehouse. We talk about his background, what readers can expect from Mobile Robot Guide, how robots have evolved over time and how to get the latest Warehouse Solutions Buyer's Guide.
Key Takeaways
Mike's career started in factory automation and then evolved into working with software companies as well. He is an experienced product manager in the technology space. As a mentor for a local high school robotics team he took a personal interest in mobile robots and got the opportunity to go back to one of his previous employers to work on their mobile robot line. Through that his interest continued to grow and he started following all of the different mobile robot companies. He eventually decided to go out on his own and do some consulting then in 2018 he had the idea for the Mobile Robot Guide due to there being no one who was covering this topic in the industry.
Now, the Mobile Robot Guide is 2 years old and has a weekly newsletter which is incredibly comprehensive covering all things mobile robots. Many of the companies we have covered on the podcast are frequently covered in Mike's newsletters as well. He stays on top of all of the latest news so you can be sure that if there is something you need to know about mobile robots you will find it on his site. Additionally, he is constantly tracking the solutions that are on the market so that he can develop comprehensive buyer's guides for this sector.
With the buyer's guides, Mobile Robot Guide has been able to put out extensive and well thought out information resources for decision makers to be able to easily compare the large array of options on the market. Earlier this year Mike was able to put out the 2020 Disinfection Solutions Edition which covers all automated mobile disinfection solutions which have seen an obvious increase in demand due to COVID. Now, Mike and the Mobile Robot Guide have released the 2020 Warehouse Solutions Buyer's Guide which covers all autonomous mobile robots in the warehouse space.
Luckily for us at The New Warehouse and our listeners, Mike has extended a 10% offer for the 2020 Warehouse Solutions Buyer's Guide by simply using promo code WAREHOUSEPOD10 at checkout. The guide is your comprehensive look into all autonomous mobile robot solutions for the warehouse. It is an incredible time savings on market research and will educate you on what you need to look for in vendors and the right questions to ask when it is time for the RFP process. Buy it here now.
Listen to the episode below for more information and let us know if you bought the guide in the comments.
For more information on the Mobile Robot Guide head to MobileRobotGuide.com
To connect with Mike find him on LinkedIn here.