EP 113: Salute to Women in Material Handling
Episode 113 – Salute to Women in Material Handling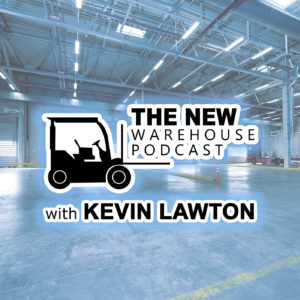 This episode is the latest installment in our partnership with Material Handling Wholesaler where we bring you some additional insights for their monthly cover story. For October 2020, we are doing a salute to women in material handling with guests Emily Soloby and Rebecca Butao. You may remember Emily from Episode 54 as the founder of Juno Jones and also co-owner of AAA School of Trucking and now host of the Hazard Girls Podcast. Rebecca is the National Accounts Manager at Hannibal Industries dealing with all things racking. I have to admit that this is probably one of my personal favorite episodes that I have done and it was a lot of fun to record.
Key Takeaways
Both Emily and Rebecca started out their careers in different industries than the material handling industry but eventually saw opportunities that lead them to where they are now. As Emily and Rebecca describe the journey that has gotten them to where they are now you can see the benefits of pursuing potential opportunities. They both were willing to take a risk and also stayed mentally strong to persevere through whatever criticism might have been thrown their way.
One of the big things that has helped to give more exposure to women in the material handling field and other non-traditional industries is the growing communities. Emily and Rebecca both discuss how they are involved in different communities where like minded women are able to connect and discuss their experiences in these industries. Rebecca discusses MHEDA's Women in Industry Initiative and Emily talks about her Hazard Girls Facebook group that she created as their community platforms. What they have found is that there are many women going through similar things and the community helps to support them.
With no surprise, Rebecca and Emily have faced a lot of adversity throughout their career. I have heard things myself towards women in our industry and it is just a terrible thing. There is no reason for it and to me it is ridiculous. It is sad to hear what they have been through but it is truly motivating to hear how they took those comments and turned them into motivation to drive them through their career. It is truly a great motivator that any one can learn from and use to motivate themselves through adversity.
Listen to the episode below and check out the October 2020 cover story of Material Handling Wholesaler here.
To connect with Emily on LinkedIn find her here.
To connect with Rebecca on LinkedIn find her here.
For more information on Hannibal Industries head here.
For more information on the Hazard Girls Podcast head here.
For more information on Juno Jones Shoes head here.
For more information on the AAA School of Trucking head here.