EP 240: Salute to Women in Material Handling 2021
Episode 240 – Salute to Women in Material Handling 2021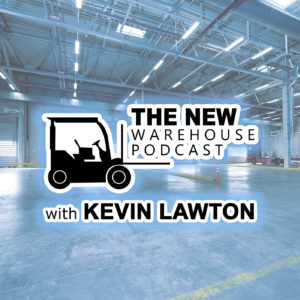 On this episode I spoke with two women in the material handling industry, Shari Altergott and Amber Schenck, for Material Handling Wholesaler Magazine's annual salute to women in the material handling industry. Shari is from the CX Edge and Amber is with ProLift Toyota both bringing several years of experience in the material handling industry to the show. We discuss their experiences as women in the material handling industry, some of the issues we are still seeing and how to tackle those issues.
Key Takeaways
In the material handling industry we have seen for a long time that it has been mostly male dominated and it is only more recently that there has been  a needed increase in diversity in the workforce. As Shari and Amber both share, they were some of the only few females that were working in the industry when they first got started. It is also notable that when they got started it was not a common thing and any time another female would start it was somewhat of an oddity around the office. While they have seen an increase in the amount of peers in the material handling industry they are still experiencing issues where people are not viewing them as equal.
Currently, we do see more diversity coming in but as Shari and Amber mention they still see issues where even though more females are entering the material handling industry they are not being treated the same. Amber recalls how most of her team were skeptical when she moved into her current position because she was a female and even now she only has one other female that works on her team out of 19. While they have been able to earn respect over time there is still the lack of immediate respect they should be given.
One of the most important topics is how do we start to deal with these ongoing issues and get more equality in the material handling industry. An interesting point that Shari brought up is that when men apply for jobs they are more likely to go for something that they are not fully qualified for and in contrast women will disqualify themselves if they are missing just one or a few of the requirements for the job. To help resolve this, Amber and Shari both discuss ways to create awareness for females in the workplace of how they can develop and how they can go after better jobs even if they may feel they are not as qualified.
Listen to the episode below and read the full article on MHWMag.com here.