EP 273: Phantom Auto Wins at MODEX 2022
Episode 273 – Phantom Auto Wins at MODEX 2022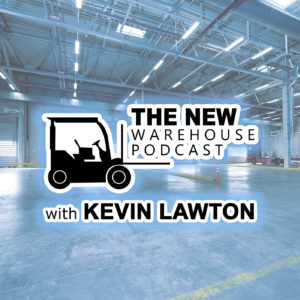 On this episode I was joined again by Ryan Clifford and Ryan Chesterfield of Phantom Auto at MODEX 2022. Phantom Auto provides a remote forklift operation platform that allows you to tap into labor pools in any location to operate your equipment. We discuss the reaction to Phantom Auto at MODEX, their nomination and a follow up on their win at the MHI Innovation Awards.
Key Takeaways
While most companies were looking for solutions to replace or supplement labor at MODEX, Phantom Auto's approach is different. They are looking to put available labor in different areas to work for you. Phantom Auto accomplishes this by creating a remote forklift operation platform. You can be anywhere in the world and operate a forklift from computer setup in real time. This means that if there is available labor in Arkansas but your operation is in Oregon you can still use these operators to remotely operate the equipment in your facility.
Both Ryan's shared with me some of the questions and challenges that customers were inquiring about at MODEX which included safety, union issues and providing the labor. When it comes to safety, they explain that the platform can react in real time which is key to preventing any accidents and the operators have full visibility of their surroundings with mounted cameras on the equipment. In regards to union issues, they explain that this is actually helping current forklift operators and helping to up-skill them with learning how to utilize the software and give them more flexibility in the jobs that they can take due to being remote.
During our initial conversation at MODEX, Phantom Auto was nominated for the MHI Innovation Award which was announced just a few hours after our discussion so I had Ryan Clifford back to discuss what it meant for them to win that award. You can listen to this at the end of the episode and hear their reaction. For the future of Phantom Auto, they are looking to expand on the types of equipment they can utilize through their platform and they are in the process of setting up on demand forklift operators that you can hire remotely as temps through Phantom.
Listen to the episode below and leave your thoughts in the comments.